I woke up on my birthday, practically jumping out of bed in excitement. I was finally going to be a young adult!
I can just barely remember another birthday- the day I became a toddler. I wiggled my toes, delighting in the simple pleasure of it.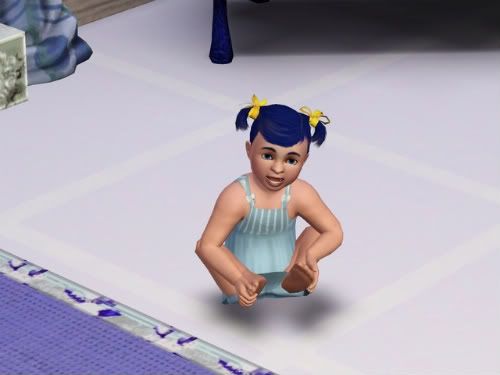 Mother, however, was a little less pleased.
"Blue!" she screamed. "Her hair is blue!"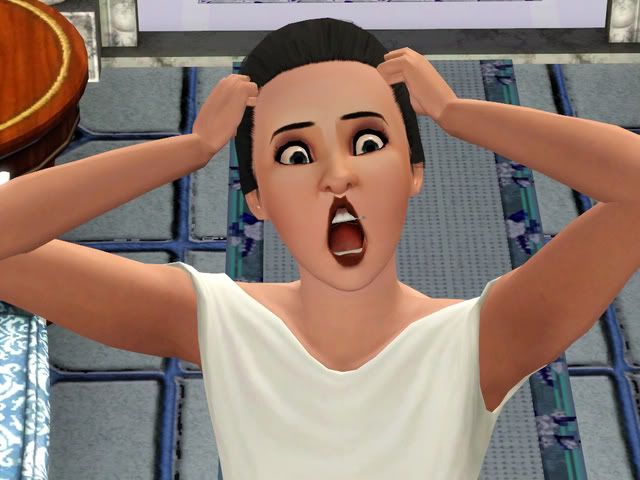 I was young, but I could tell that she was angry. The screaming and angry face said it all. The words were what I didn't quite get, but I heard her muttering confusing words such as "power," "potential," and "what will the nobles think?"
Now, I realize that she was also a little bit scared.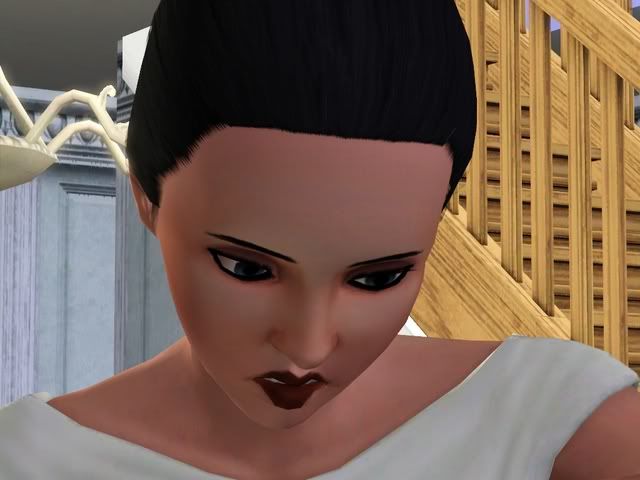 After that birthday, I grew used to Mother and Daddy's constant yelling. I didn't know what they screamed about, but I had a gut feeling that it might be me.
A few days after I became a toddler, I heard Mother talking with a strange woman dressed in gaudy clothes. She didn't wear her hair up like all the noble women that came to visit, and she looked somewhat more... free. I had the feeling that Mother didn't like her very much, but called her in as a last resort.
It's strange, but I can still remember what that woman told Mother. I've always had a good memory for important things, even when I was really young.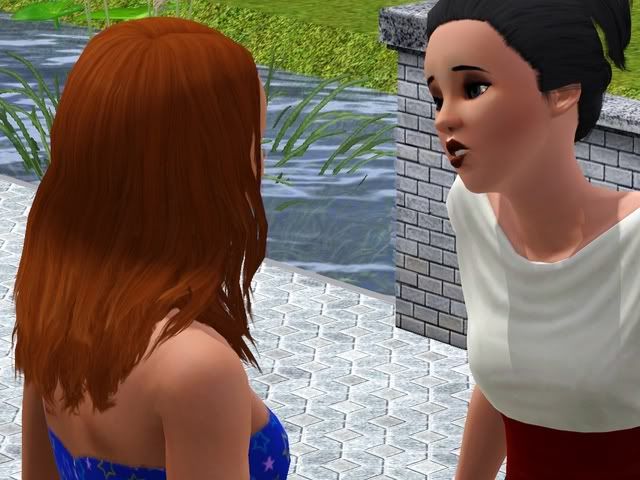 "Please," Mother said. "Tell me, what does it mean for me? How will this change my future?"
The woman looked a little reluctant to talk, but Mother gave her a death stare, and the words came out.
"You know what the hair means," the woman said softly. "You don't need me to tell you that she will be your downfall. She has the power, much stronger than you, but she will use it to help others. She's meant for great things- her and her descendants. And the more they prosper, the farther you will fall."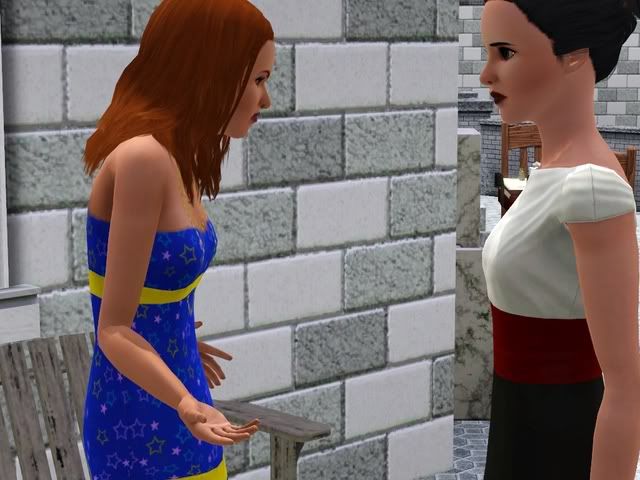 For a long while I didn't know what it meant, except that maybe that was why Mother hated me so much. Why I've never received so much as a hug or kiss from her. An indifferent glance was the best I could ever hope for.
But at that moment, all I knew was that Mother was terribly angry, and it was best to hide before she could take it out on me.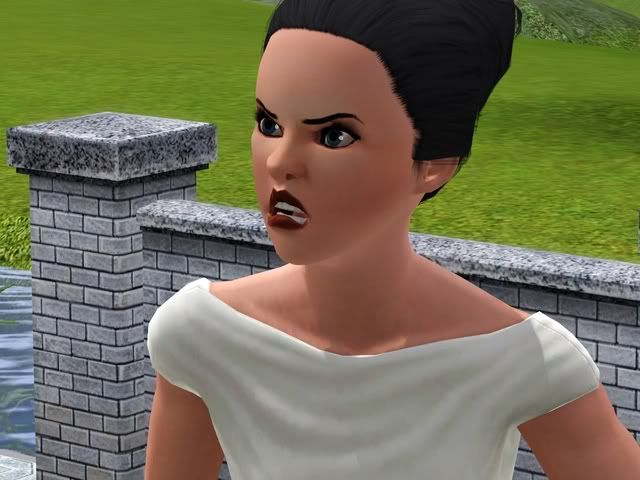 After that, I avoided Mother as much as possible. Time went by; my little sister Petunia was born. I have no clue how Mother managed to make a child with Daddy when they were constantly fighting, but I guess Daddy knew his duty. As heir to the Kingdom of Brendale, he needed a male heir. Too bad that Tunia turned out to be a girl.
Before long, it was my birthday. Mother had come up with a new plan to hide my hair. She tried to shave it off. My hair stubbornly grew back within a day, but she forced me to keep it short.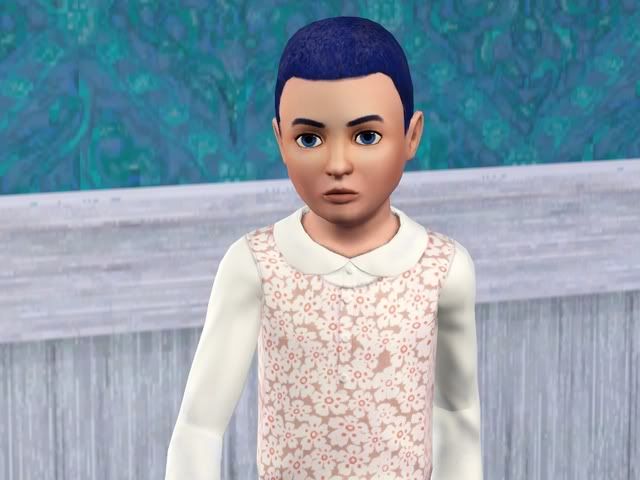 Not that it mattered much. I wasn't allowed to go to school anyway, so I saw no one my own age. Mother told me it was because I would get a better education at home, but I knew better. They were already looking at schools for Tunia.
Sure enough, when she became a child, she went to school. I pretended I wasn't insanely jealous, but I was. I was lonely too, and wondering what made me so different.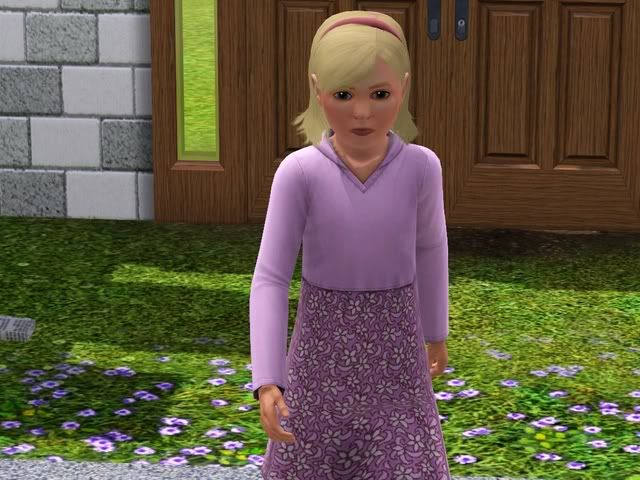 Naturally, I got bored. Sometimes, when Mother was busy, I went out to the lake right near our house, where the peasants went fishing sometimes. Their conversations about children and crops were far more interesting than the drivel Mother's friends came up with.
When Mother found me though, there were always consequences. One time I lost three meals in a row for my disobedience. Mother seemed desperate to keep me inside, isolated and friendless.
I acted chastened and apologetic every time, like a good little daughter. But inside I stewed. Who was she to stop me from meeting others? Wasn't I a first-born princess in a family lacking princes? I knew the peasants were curious about the royal family, yet she kept me from them, kept me from finding out how to rule.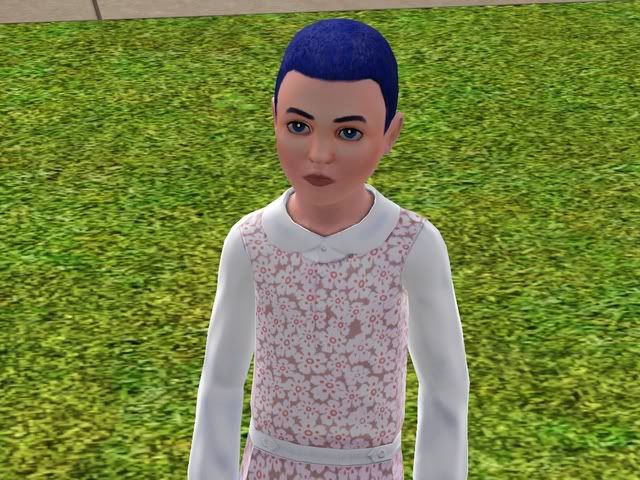 All anyone got to see was the castle. Big, intimidating, yet gorgeous. I loved my home, especially the multitude of hiding spots all over. But surely the peasants needed more of us than that?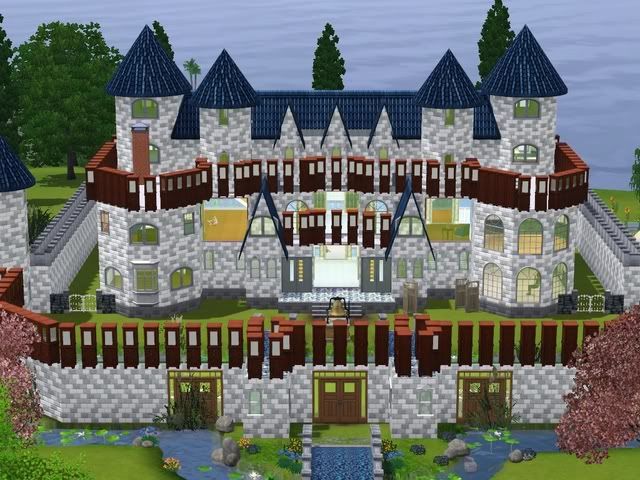 Good thing I had Tunia to talk to, to ask about the outside world. She was my only confidant and friend, except for Daddy, who talked to me when he had time, but was often busy holding Court and answering questions.
After an especially bad day with Mother, I was comforted by just hanging on to Tunia.
One day, Daddy was in a mad, panicked mood. All day, he rocked back and force on his legs, and struggled with a hand over his mouth, as if suppressing a scream. Suddenly, my family and I watched as he walked to the cliff behind the castle, almost in a trance. I turned away just before he jumped.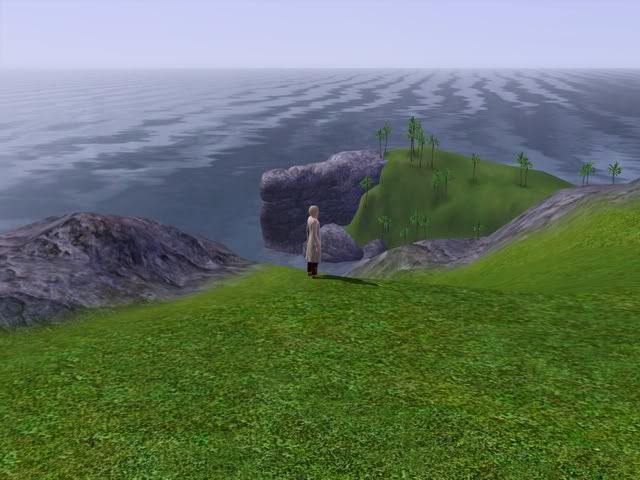 Mother put on quite a show at the funeral. She sobbed, but I noticed that her eyes were dry. Something about her agonized cries felt more like acting than anything else.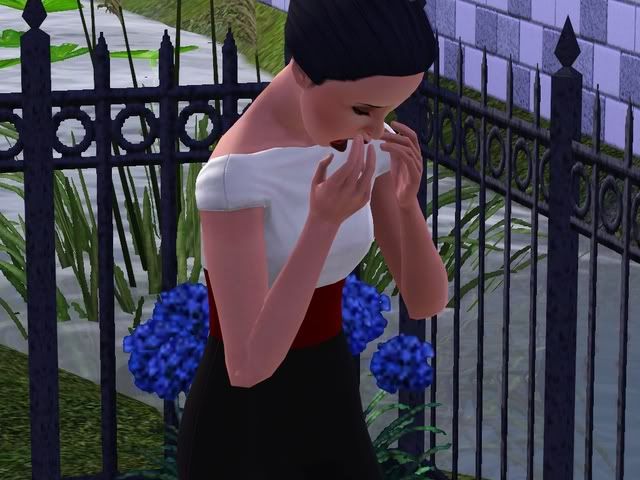 As soon as the guests left, her face grew calm and almost... triumphant.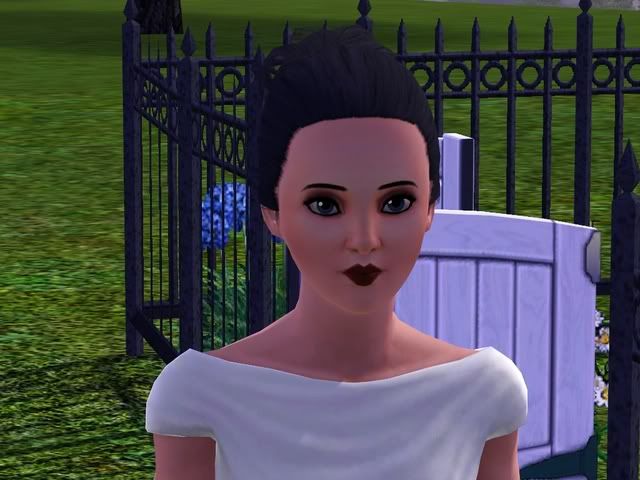 Tunia and I went out to mourn later, in private. Tunia was taking it hard. Her and Daddy got along very well. I'd always known she was his favorite, and she'd known it too.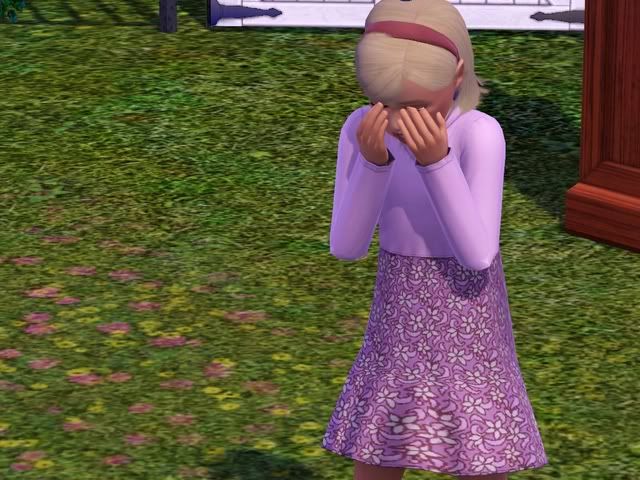 I wanted to cry, but my brain was thinking too rapidly. Mother wasn't as upset as she wanted everyone to think- what did she get out of Daddy's death?
Then I realized that Mother was suddenly the only ruler. The only ruler! What would happen to the kingdom without Daddy?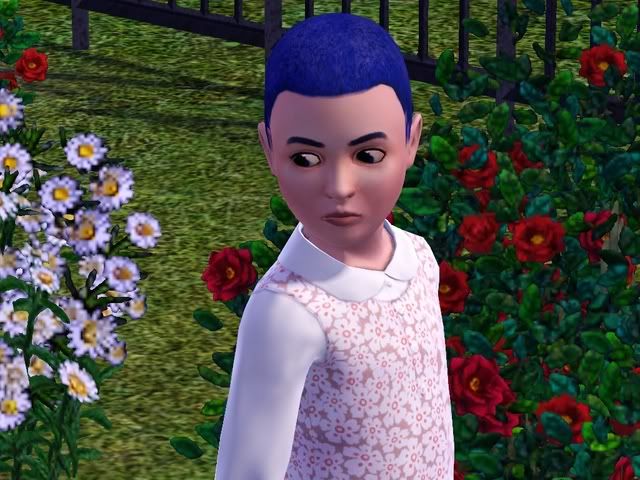 Shortly after, I aged up with the usual lack of fanfare or celebration. Mother once again had a new plan; an ugly bandanna to cover up my hair, just like the ones the peasants wore.
I spent a lot of time moping. What was the use of being a teenager if I couldn't meet anyone else?
One day I decided to see how my hair looked out of the ugly bandanna.
Mother was so quick that I barely had time to smile at my reflection. She stormed in, displeasure written all over her face.
"What are you doing?" she cried. "Do you want the neighbors to see through the window? Get your hair back to normal! Where's your bandanna, Bluvia?"
I neglected to mention that the nearest neighbors were just under a mile away. Did she think they came to gawk at us through the windows or something? It just wasn't worth arguing with her.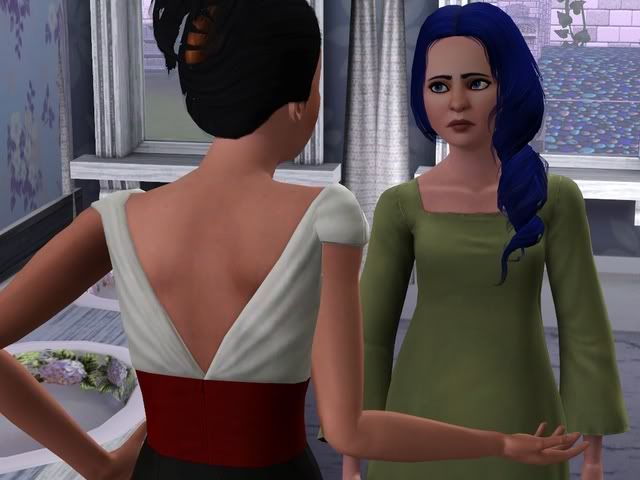 Soon, Tunia was a teen too. I made her tell me everything about what it was like outside of our castle.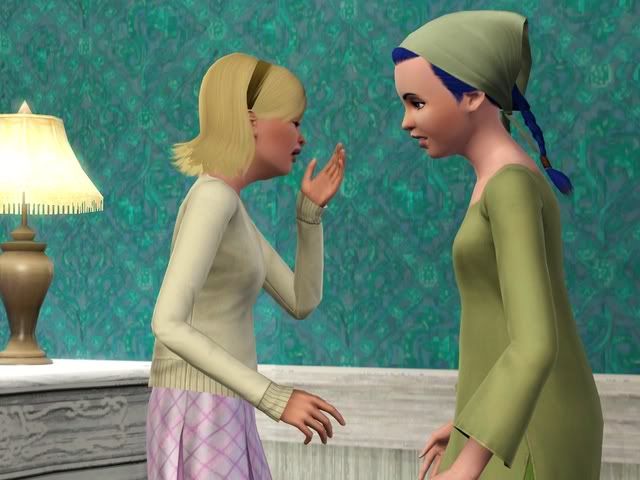 One day, Mother called us into the sitting room for a family meeting. I quickly grabbed my favorite chair, wondering what was going on.
Tunia sat more patiently, but I could tell that she was just as curious as me.
Mother bounded into the room, looking absurdly happy, and a bit maniacal. Somehow, I knew that whatever she said wasn't going to make me happy.
"Girls," she said, her eyes larger than usual and full of an almost childish glee. "Now that you are both teenagers, and my only heirs to the kingdom, I have decided to share my biggest secret. I am a witch, and a powerful one, if I might say so myself."
She laughed unpleasantly.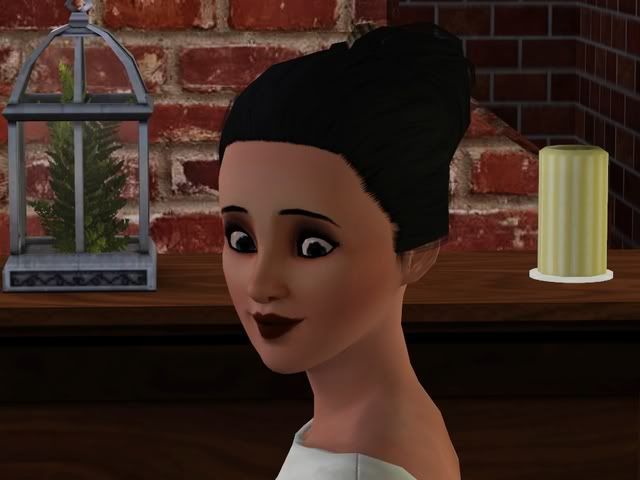 I looked back at her, insolence all over my face, as I desperately tried to mask my sudden alarm.
"I thought you told us that magic is only for peasants and other idiots who want to get cheated out of their hard earned money by someone who knows nothing about anything."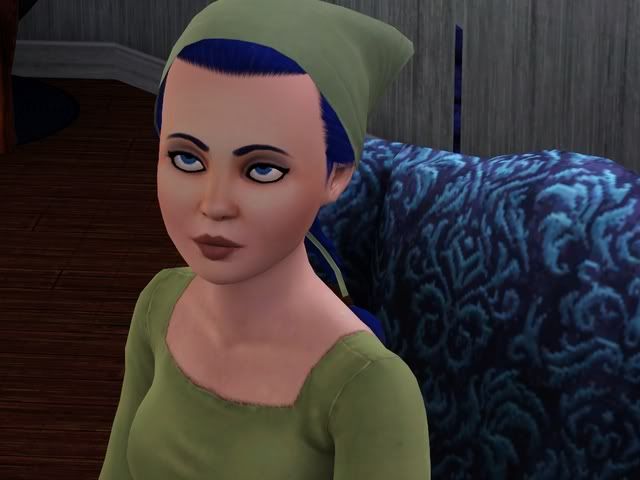 Mother glared at me.
"Those foolish beggars on the streets who sell love potions and healing charms know nothing about real magic," she fumed. "Real power,
my
power, is so much more than that. I can do things with magic that most could never dream of."
Her words sent shivers down my spine. Could she kill with magic? Could she kill the one person standing in the way of ruling the kingdom... even if he was her husband?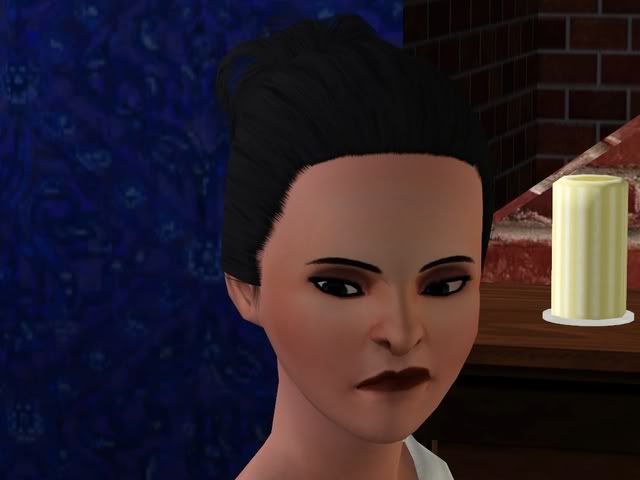 I stood up, suddenly quite angry.
"You say you're so powerful?" I cried. "Then why don't you help. There are peasants starving, dying of sickness, and you don't care. What are you even doing with your magic? Could you have saved Daddy? Did you even try?!"
Or was it your doing to begin with?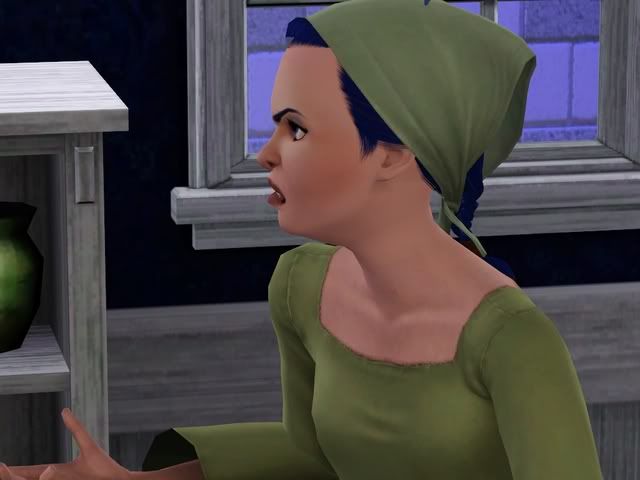 I felt a surge of energy from Mother, as if she was trying to use sheer power to bend me to her will. I thought hard of how I didn't want to be her puppet, and the pressure went away. Mother looked even angrier then before, and I had the sudden thought that we'd just been engaged in a mental power struggle. And I'd won!
"You are too soft-hearted," Mother said. "It makes you weak. Why should I waste my time and energy helping others? It is much simpler to use my power only for myself, rather than watch the disgusting peasants clamor over it like a party favor. So far, it has been most useful. For instance, I have perfected the ability to remain a young adult for all of eternity. But don't be too jealous. You and your sister will also benefit from this discovery of mine... as long as you behave, that is."
I felt the implied threat, and knew that if she could freeze aging, she could also speed it up. How long would I have if she decided to make every day of my life a year's worth of aging? Underneath my fear, I understood something else. If she could live forever, there would never be another ruler. Mother would rule Brendale, and she would have no successor.
Our conversation was suddenly interrupted by a message from our butler- there was a peasant woman outside the castle, knocking on the door. According to the butler, she was dirty all over and looked drained, as if she might droop over at any point.
Mother went out to greet her. I followed quietly behind, listening behind the gate.
"Please, please, most beloved Queen," the woman begged, her voice dry and filled with a desperation I had never known. "Just a little food, a cup of water. That's all I need. Please, or I'll be dead within the week!"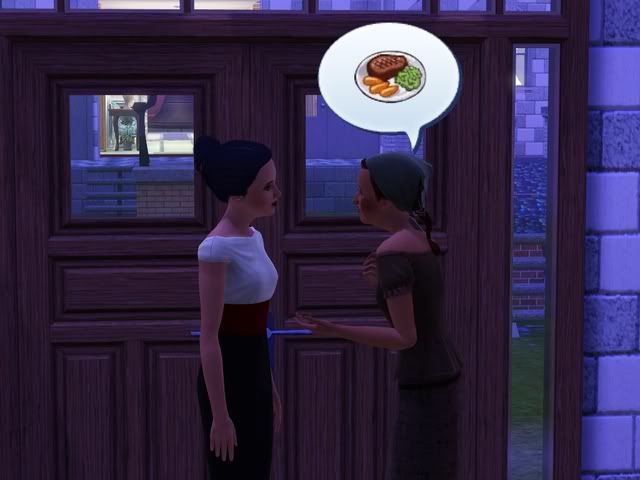 Mother did not say a word. She looked down, as if embarrassed on the peasant's behalf.
Then quietly, regally, she walked away, as if impervious to the peasant's cries. I saw the peasant woman's eyes tear up, and I saw in her eyes the indifference of a woman beyond hope, a woman whose last plan had been met with failure.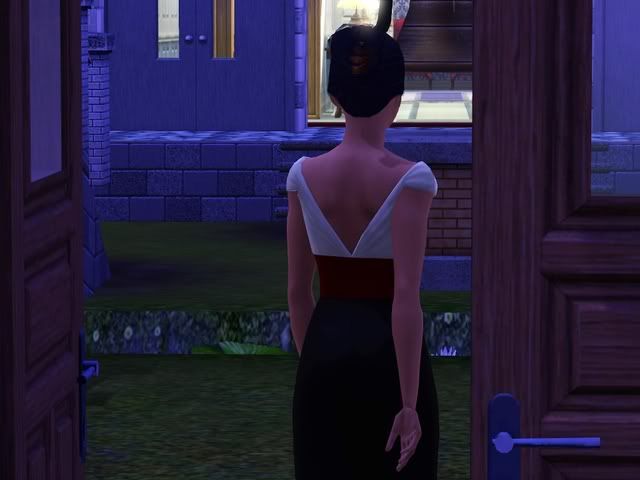 I watched it all, silent. The woman walked away, so weak that I feared she would be crawling soon. And I felt deeply ashamed. Why didn't I help? Was I going to live the rest of my life without acting, always fearing Mother?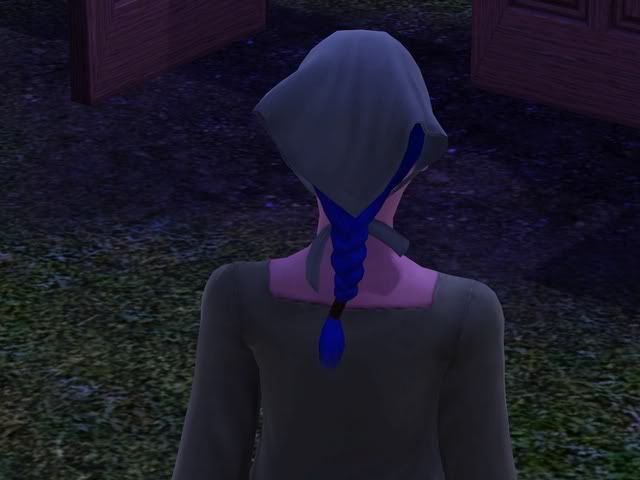 I crept around the house like a ghost, talking only to Tunia, and waiting for my birthday. The day finally arrived, and I got out of bed, filled with anticipation and the certainty that something new was going to happen.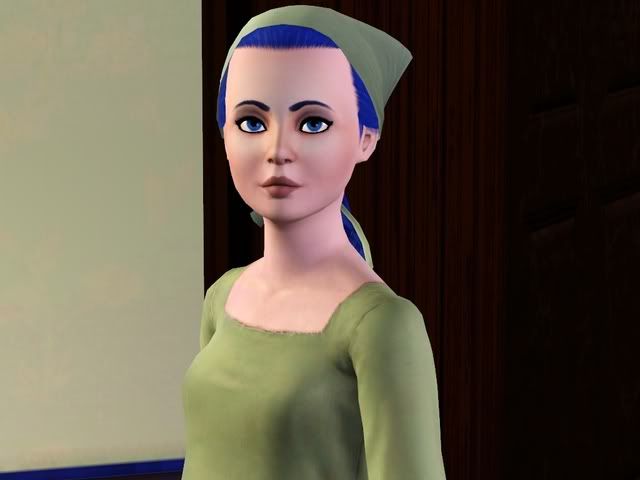 Abruptly, Mother walked into my room. I was shocked. She'd never cared on any other birthday, except to tell me what would be done with my hair. Why should this birthday be any different?
"Bluvia," she said strangely. "Today's a very important day. I expect you to age up sometime in the next hour, then be ready. We are having a special guest this evening. Wear your formal dress to supper, and be sure to do something with that hair of yours!"
I still stared at her in a kind of surprised silence.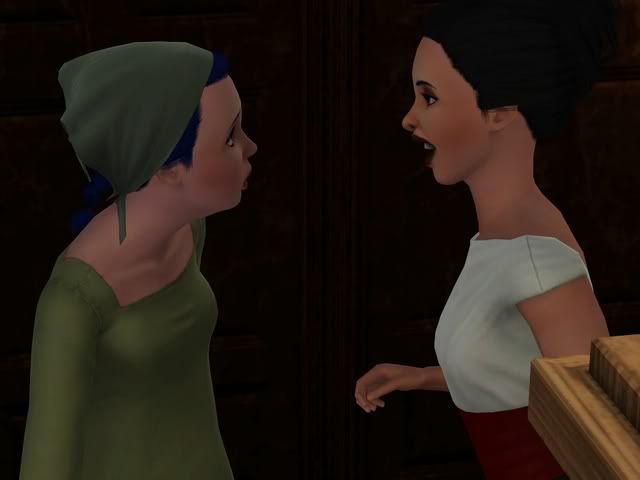 "Get going," she yelled. "You don't have all day!"
"Okay," I said, taken aback by her outburst. "I'll be ready."
I wondered what was driving her to worry so much. And I could finally take my hair out from the awful bandanna!
I aged up alone. I was pleased to wander around for just a little in clothes I liked, with my hair however I wanted.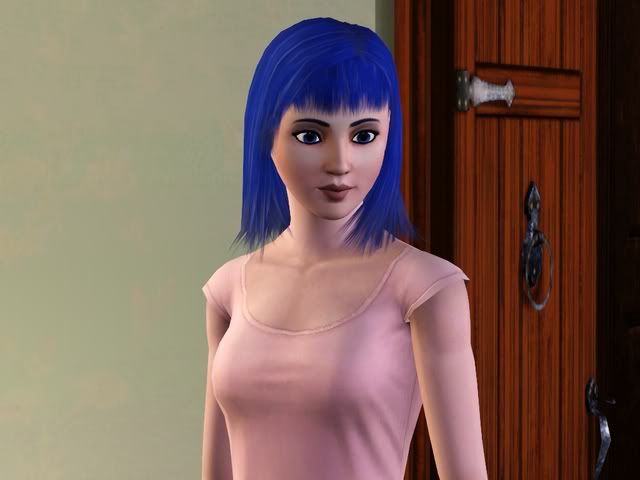 I made sure to be ready early. Mother would slay me if I happened to be late, when she'd already made it clear that supper was a Big Deal.
I was quite pleased with my hair. But it also struck me suddenly how much I looked like Mother, despite our different hair and eye colors. Was I destined to be like her to?
My mother's conversation with the mysterious woman came back to me suddenly. They'd been talking about someone with unusual hair- me? Did that mean I had the power to defeat Mother and help others?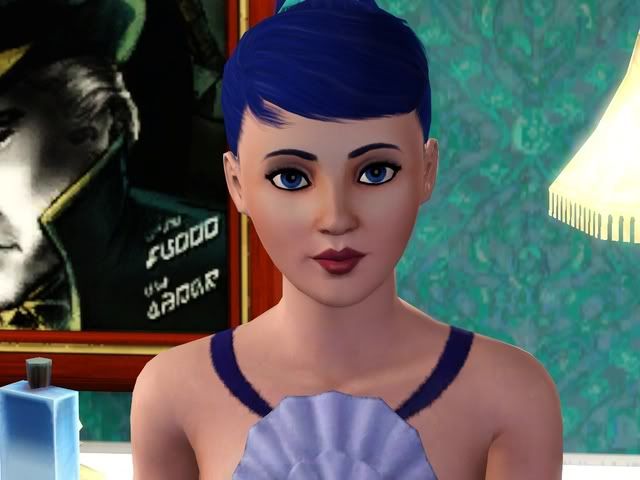 When I realized it was time for supper, I made a face. I was sure the important guest wasn't going to be too interesting- probably a vile noble or arrogant diplomat from a neighboring kingdom. I'd probably be a blue-haired oddity to gawk at. Then again, Mother had always tried hard to downplay my hair.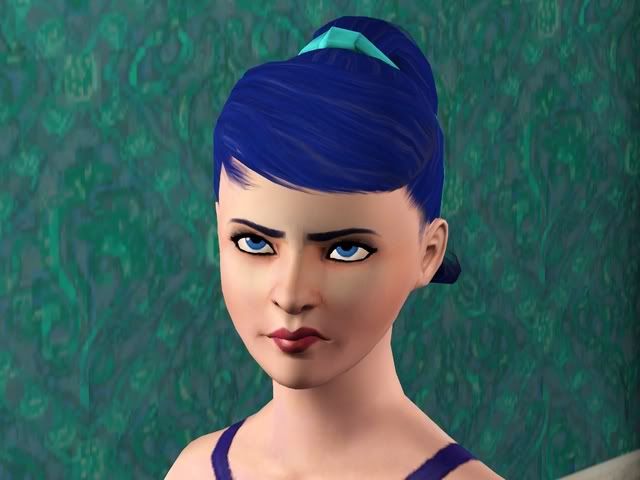 I walked into the dining room to find Mother talking with a nobleman wearing bright clothes and a vacant expression. A fop for sure.
"My singing instructor always said I have a voice like an angel," the fop said. "Want a demonstration? La la la, TRA LA LA!"
I cringed; he sounded like a mixture between a crying woman and a bleating sheep.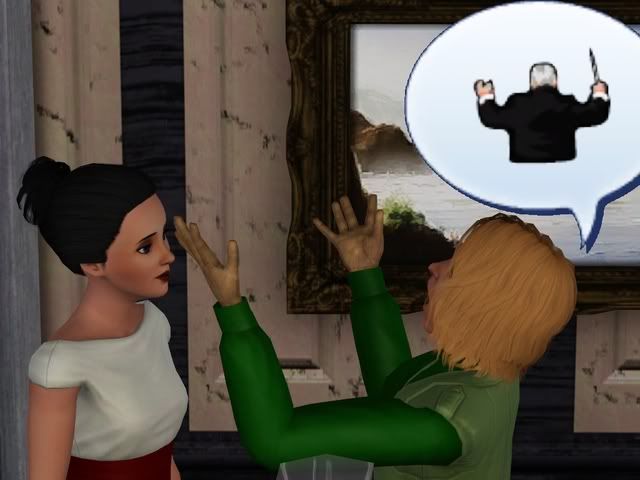 Mother watched as the man introduced himself.
"Hello, pearl of beauty," he began. I could already tell this wasn't going to end well. "I am the esteemed Randal Mountjoy, third heir to the kingdom of Fairvaile. I am most delighted to finally meet the woman I have heard so much about. You are more ravishing than I could ever have expected! Tell me, are you sure you're not an angel?"
He winked, and I wanted to throw up.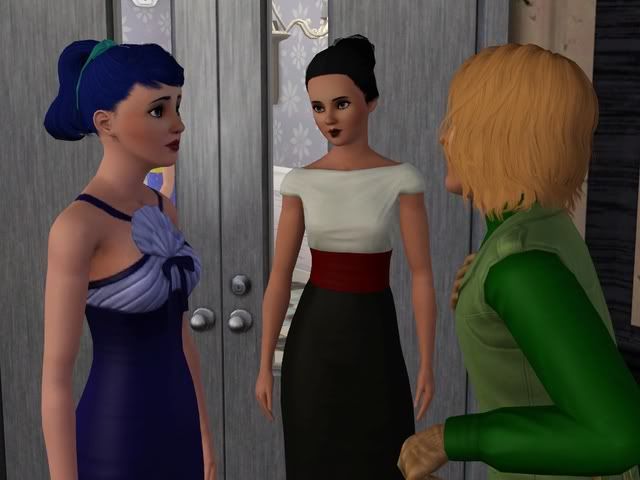 But before I could get in so much as a word, he moved onto a new topic. Then another. And another. He covered yet more of his special abilities, including hunting, fishing, horseback riding, and writing. He managed to tell hideous stories about all of his hobbies, and even recited a poem of his. I was torn between laughter and boredom.
Mother couldn't take it. As soon as we ate a rushed meal, she forced me to entertain him outside.
We sat down awkwardly on a bench. Randal immediately began to discuss the time he killed a llama for the crime of snorting at him. Naturally, I was horrified.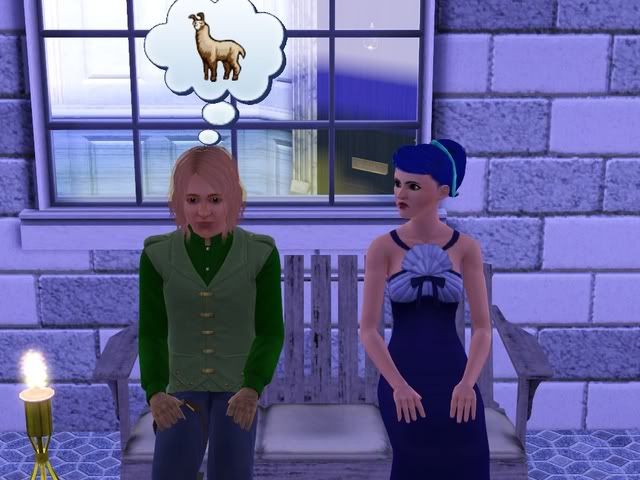 I looked up at the sky, imagining being able to just fly away, and never see Randal or Mother again.
When I stood up to go inside, saying that I was simply too tired to continue our conversation, Randal stood up too. Then he leaned over to kiss me.
"What're you doing?!" I yelled. "Why would you ever think I'd want to kiss you? We just met today!"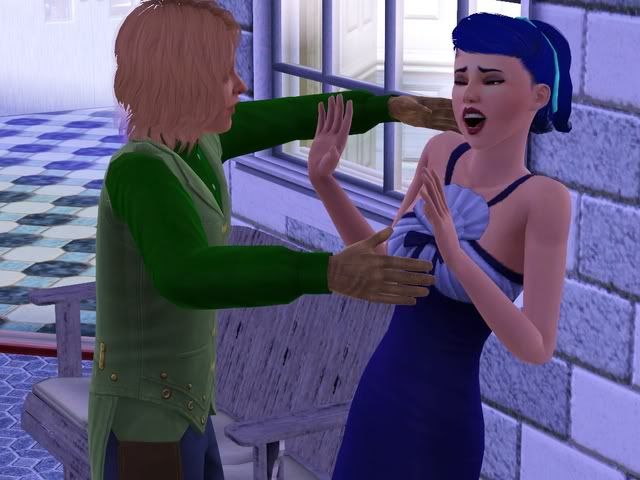 "But every girl wants to kiss me!" he cried. "Mama told me so!"
"Well," I said, exasperated. "This girl doesn't want to."
To my disgust, Randal cried on my shoulder like a baby.
"But, Mama told me that I was going to marry you." he cried between sobs. "That's why I'm living here now! Didn't you know? My own wife hates me!" He sniffled.
"You? Living here? MARRIAGE?!"
I was almost incoherent with rage, but the gears in my mind were turning. Perhaps this was Mother's plan all along, to keep me quiet and obedient with a stupid nobleman husband that she could keep under her thumb.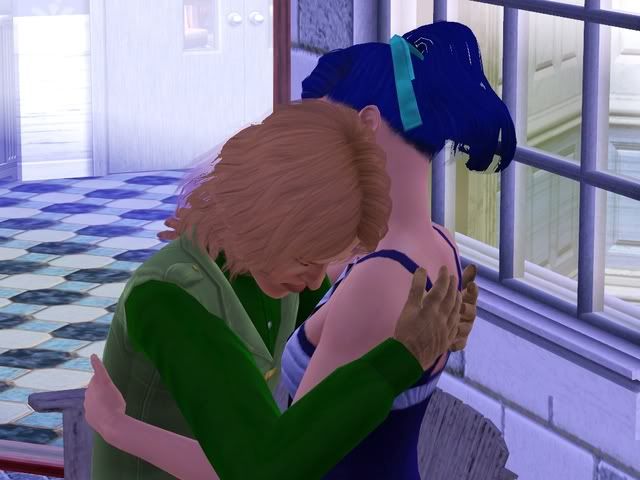 I escaped from Randal as soon as possible, then fell into bed. I knew I needed rest, but I was too excited to sleep.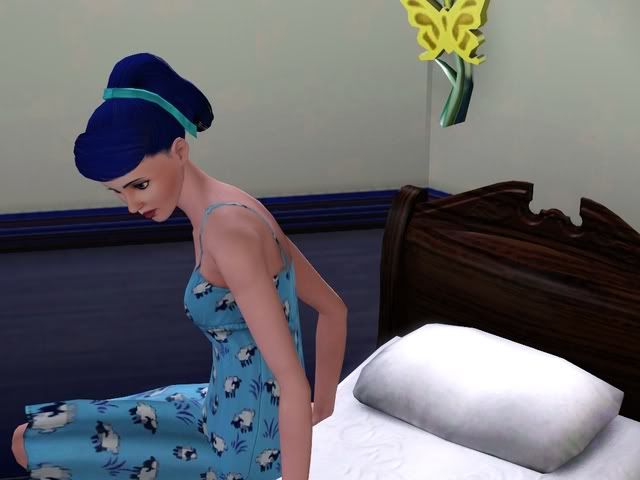 At about 2 am, I got out of bed and headed outside. I had nothing with me, but what could I have brought? It's not like I had any money. I walked with the strange feeling that no one would see me without my consent.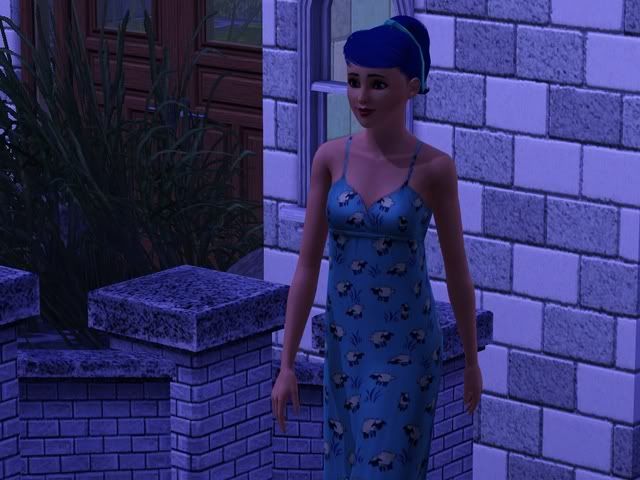 I was on the bridge, almost outside, when Tunia caught up with me.
"What are you doing out of the castle?" she asked.
"Going away," I responded. "I'm not going to stay in this castle and let Mother marry me off to an airhead."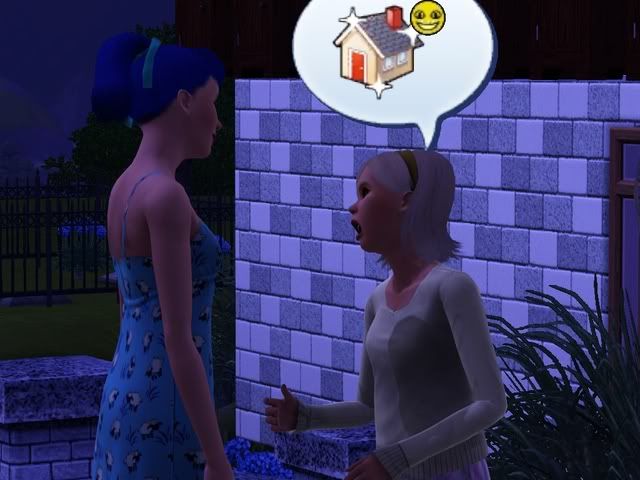 Tunia took it well. As we gazed at each other for the last time, I knew I would miss her. She watched as I headed east, away from Brendale and to a future ripe with all kinds of possibility.
That's the end of the first update! I hope everyone enjoyed it. All comments and feedback are greatly appreciated. I'd love to know what you think! Thanks for reading!
The castle is Varity Keep by Emeeelie, on the Sims 3 exchange. But be careful when downloading, because it does have the dreaded doll virus :(