Blue, Twinbrook
With Raven and the two toddlers in the house, I'd forgotten how pleasant it is to be with a baby. Oriole didn't have complicated emotions. She didn't spend hours in her room crying. And if she did, I almost always knew why.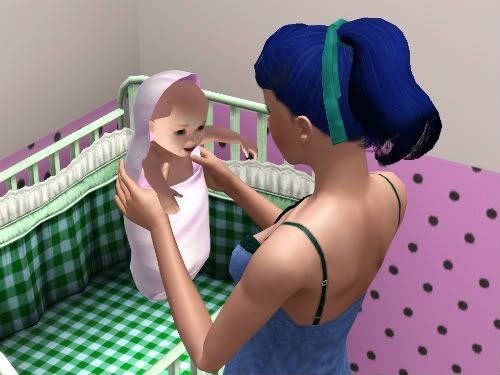 No, Ori was simple. All she wanted from me was food, love, and diaper changes.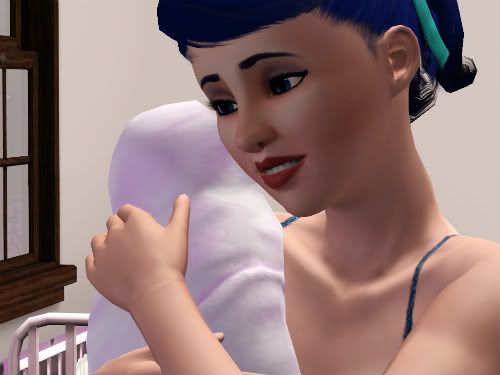 Now, I was about to have another one of
them
in the house. That is, another child. It was Jay's birthday, and right then I was just hoping desperately that Jay would be a happier kid than Raven.
Raven was out of her room for once, showing some enthusiasm for her brother's borthday. Maybe she had decided that he would make a good playmate for her. I thought that would be wonderful, since Zach had disappeared off the face of the earth. I had been so sure the issue would blow over, but Raven still seemed miserable and Zach was nowhere in sight.
Goodwin was his usual birthday self. I smiled just watching him.
As Jay leaned to blow out the candles, I couldn't help but wonder what would happen next. Jay would have to start learning how to control his power, and there was no doubt that I would be his teacher. Unless... I reminded myself to call Russ and Muse as soon as possible and ask them about teaching Jay and later Finch. With Russ's magnetic personality and Muse's gentle manner, the two would make great teachers.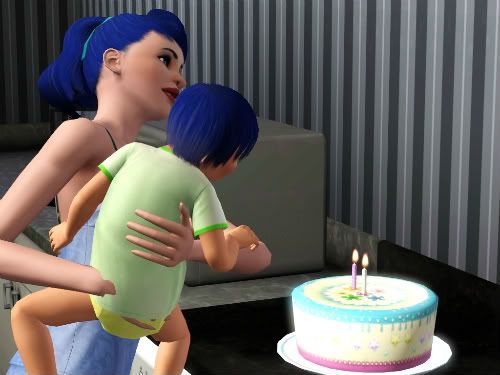 Sure enough, Jay was a handsome child, with an uncanny resemblance to Goodwin.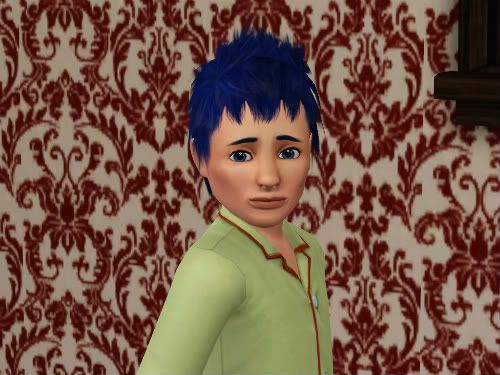 Meanwhile, Finch charmed the household. He was so much like his older brother that I suspected when they were both children people would mistake them for twins.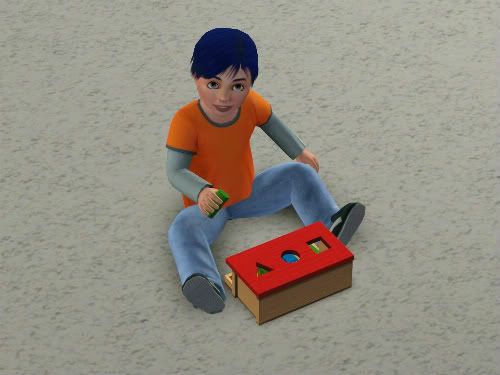 Finch was a Daddy's boy to the core.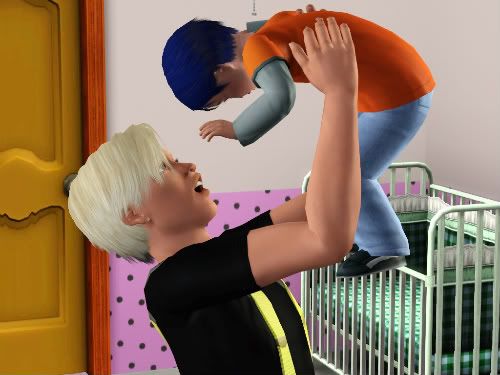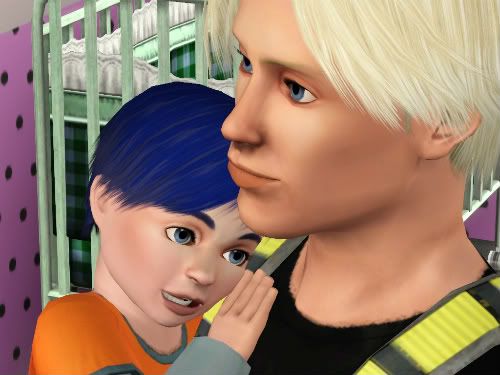 Sometimes I wondered why my well-adjusted, sweet sons flocked to Goodwin, while I was the one who got to deal with Raven's mood swings. I would much rather have taught Finch how to walk then knocked on Raven's door for hours, asking her to let me in, debating if I should break down the lock out of sheer frustration. When I removed the lock while she was at school one day, Raven didn't talk to me or Goodwin for days.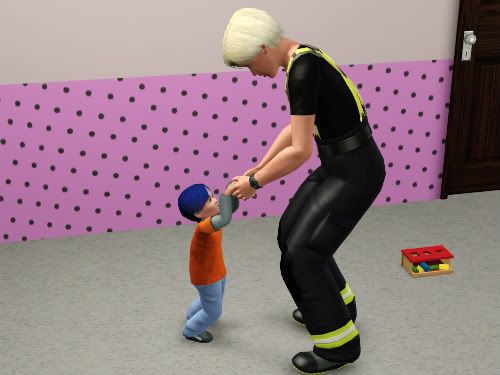 But it turned out Jay wasn't as sweet and calm as I had originally thought. Jay had developed a bit of a grumpy side when he aged. He got angry quickly, and some days woke up yelling for absolutely no reason I could discern. I didn't think he was having nightmares or anything, but he always seemed frustrated about something.
When the toilet clogged one day, I was sure Jay would actually get into a screaming fit with the inanimate object. He looked that upset.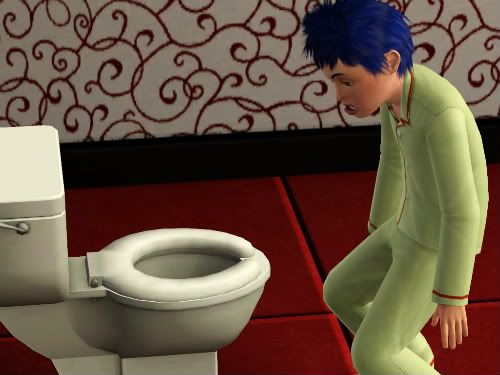 Then there was Raven, who had recently taken to washing her hands at least once an hour, claiming that she didn't feel okay unless her hands were always clean.
Needless to say, I began to worry that my parenting skills were lacking something important. I nearly signed up for a parenting seminar, but Goodwin convinced me not to.
Raven and Jay got along pretty well, when Raven wasn't ignoring him and Jay wasn't yelling at her. Jay became interested in baking in the little safe oven Goodwin and I had bought. To my shock, Raven decided to follow his lead. The two of them had a bit of a competition going to see who could cook better muffins.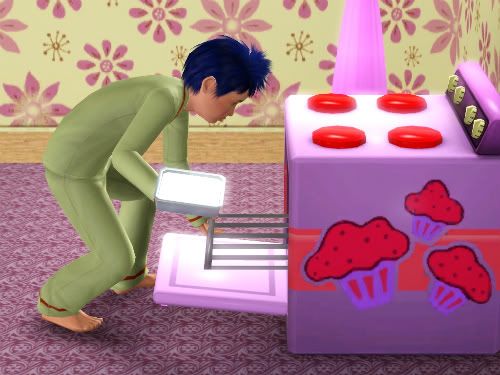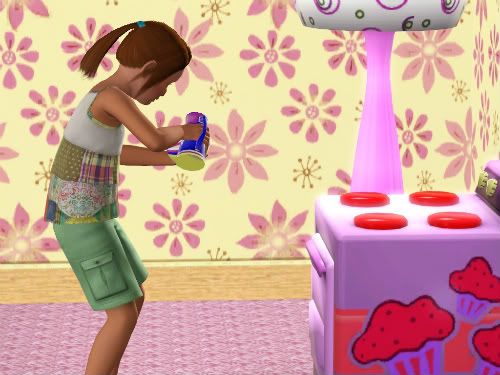 To nobody's particular shock, cooking was not Raven's calling. But I was happy to see her interested in something besides that picture of flowers that she stared at so often.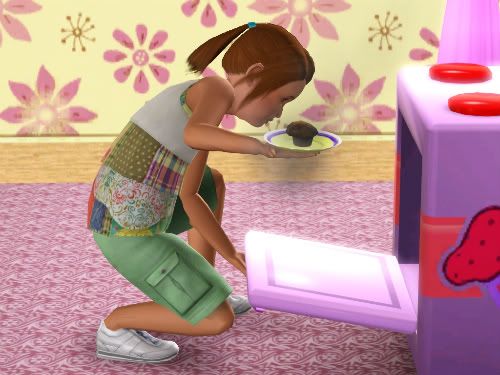 'There are so many people in the house that it seems as if every week it's someone else's birthday,' I complained silently to the Guardian. It was Goodwin's birthday and I felt strange about it. I'd known he was older than me, but it just made me think of how he would become an elder before me, how he would pass away before me...
Don't fear aging, Blue,
the Guardian said, cutting as usual directly to the heart of my worries.
Goodwin is happy. See, he is wearing a wide smile!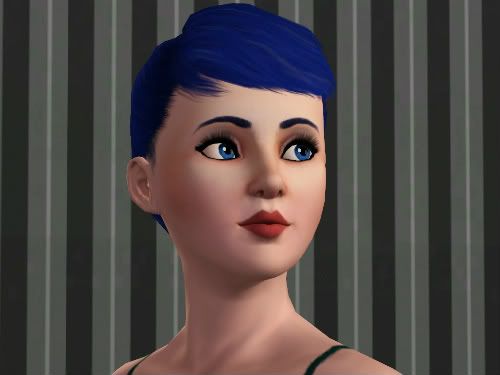 And of course, Goodwin was smiling. But then, Goodwin always smiled. He smiled when someone told a good joke (or when someone told a bad one, so that the joke-teller wouldn't be hurt). He grinned on a rainy day and said the rain meant he just had to work extra hard to make the sun want to smile again.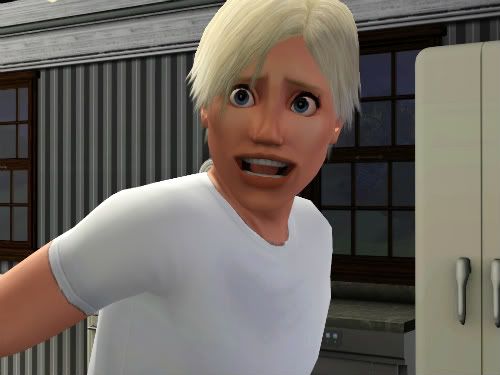 The Guardian was right, though. Goodwin wasn't one to let aging get him down. In fact, he didn't seem to care at all. Even his face didn't look very different.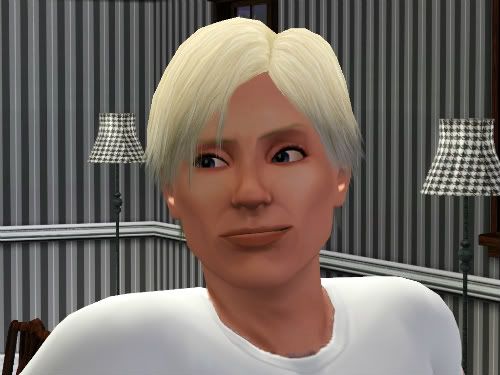 When Jay pointed to a new wrinkle on his face, Goodwin hugged him.
"Just a laugh line," he said. "It's about time I had some of those!"
Later that night, Goodwin and I laid in bed.
"Are you okay?" He asked gently. "You seem a bit shaken."
"No," I said. "I'm just fine. In fact, I'm better than fine. I had no clue my husband would make such an attractive adult..."
For the rest of the night, worries were the farthest thing from my mind.
Goodwin's bravery and consistently high spirits amazed me sometimes. One day, he forgot his firefighter's coat at home, but he still went out to fight the flames. He said there were trapped children and he would rather die than let them die. Some would call Goodwin foolish, but I thought he was incredible. If there was anyone who could stop the rain by making the sun smile, it would be Goodwin.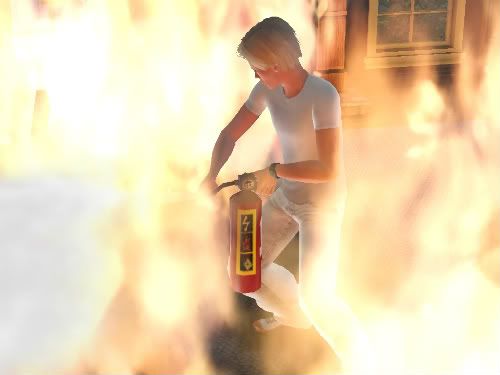 By the time Ori's birthday rolled around, I was so sick of all the birthday cake. I threatened not to buy any more, but Jay looked devastated at the thought and even Raven perked up when I said I would get it. I was just hoping the day would end without forcing me to buy a new, larger dress.
Oriole may not have had much hair, but it was obvious even to me that it was blue. I groaned and swatted Goodwin.
"Your genes need to be a little more assertive," I said. "Better not let mine win all the contests!"
Goodwin stared at me, as if waiting for the floodworks to begin.
"No," I said slowly, like speaking to a child. "I'm not going to faint. That was a one-time temporary insanity thing, okay?"
It wasn't as though all the fears were gone. I had just finally understood that if something bad was going to happen, it would happen no matter what I did or how I felt. I might as well relax until one of my children started destroying people or something.
Besides, Oriole was a very sweet toddler. She even let us put an adorable bow in her hair, and she never tried to pull it out. Ori was happiest when we let her crawl around outside.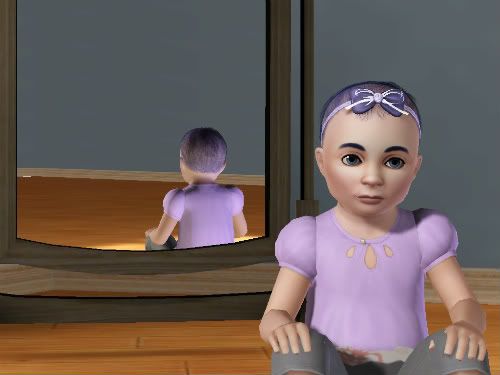 The best thing about Oriole becoming a toddler was that I could go back to work full-time. It was easy to call in a babysitter to watch Oriole and Finch during the day, and Raven and Jay were at school.
On my first day back, I ran as fast as I could. Not because I was late, but because I was so excited.
Once I stood outside of the hospital, however, I began to feel nervous. What if I'd lost my touch. What if I overexerted myself using my powers, or didn't use enough of them and someone died? It had been years since I'd had a full-time job at the hospital, and I knew being a mother had changed me to the core.
I cracked my knuckles and wiped away my fears. "This will be a piece of cake," I said aloud to myself. Then I groaned, remembering the three pieces of cake I'd gobbled down on Oriole's birthday- I guess I liked cake more than I was willing to admit to anyone but the Guardian (who could read my mind anyway).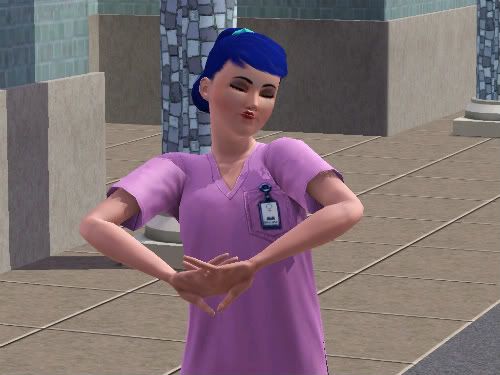 It was a good day, possibly even a stupendous one. I'd flitted around the hospital, remembering all of its hallways, all my old routines. My boss was so impressed that within hours I was back at my old job. I was pretty sure that I saved a newborn baby's life, and I hadn't even needed magic to do it.
I was even happier when I came home and saw Raven waiting outside for me.
"You're back!" she cried excitedly. "Guess what? I got an 'A' on my science test! It was weird when I got home and you weren't here playing with Ori, I actually had to wait to show you my test."
Raven wanting to share part of her life with me was so rare that it was hard not to grin from ear to ear. Maybe giving Raven a little more space to grow was all she needed.
Goodwin was happy to see me when I got home. He had changed out of his work clothes. I could tell he wasn't used to getting home before I did.
He grabbed my hands and swung them around.
"How was it?" he asked, smiling broadly. He swung my hands faster and faster. "Your first day back?"
"My goodness," I said, holding our arms still. "You're like a child! Stop that! It was good though, thanks for asking."
"It's my job to ask," Goodwin replied in a light tone, though his eyes were hard and serious. "I should get a trophy. It would read: Husband of the Century!"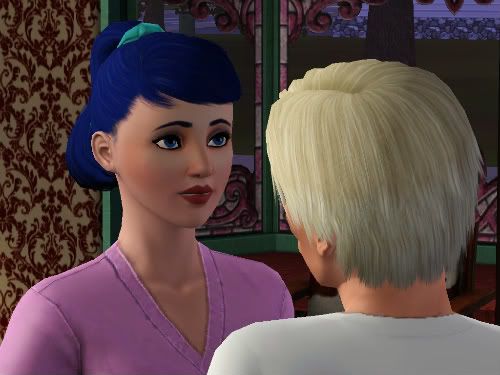 There were a thousand things I could say, all the witty retorts or clever comebacks in the world. But I was tired and didn't want to think anymore. In the end, my answer was as simple as breathing.
I hope you're happy with this chapter! I know it doesn't have the most plot or intrigue, but I think you get a very nice look into the family dynamic, particularly Goodwin, who grows on me with each chapter I write :)

I would love any comments and criticism! Remember, one more chapter till the heir vote. And get ready, because next chapter is going to shake everything up and leave a lot of my beloved characters in bad spots...