Blue, Twinbrook
Almost immediately, the door opened. Then a man with dark purple hair ran out of the house and pulled me into a gigantic hug.
"Blue," he cried. "I'm so glad to meet you at last!"
I was surprised, but strangely I felt no inclination to pull away. I had the feeling that he was
good
, and safe to be around.
"Russ," a woman's voice shouted laughingly from inside the house. "Give her some air! She hasn't even met you yet and you're already crowding her."
The man who's name I gathered was Russ laughed too.
"Don't mind Muse," he said. "She's always a downer. Now, please, come inside."
I followed Russ into the cottage. It looked as though there were only three rooms, and all of the furniture was simple and cheap, yet the overall effect was homey rather than shabby.
Russ sat down next to a beautiful woman with bright teal hair who waved from the couch and introduced herself as Muse. From the way she teased Russ affectionately I guessed that they were in some sort of relationship.
"See, she can be nice when she puts her mind to it!" Russ said.
"Oh, shut up," cried Muse, and she swatted him hard on the arm.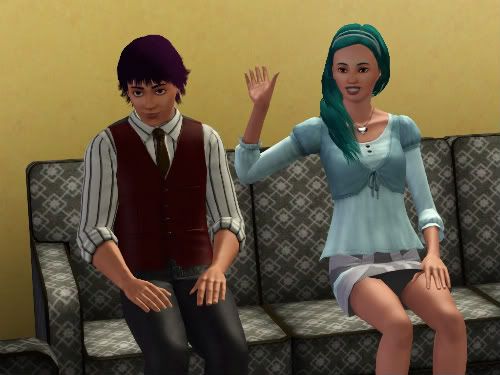 I was sure there had been magic involved in my trip, and I was very intrigued by the house and these people. A man with purple hair, a woman with teal hair. They had to be magical!
Unless they dyed their hair
, the Guardian said cynically.
Don't trust them till you're sure they aren't like your mother.
"You must be confused," Russ said, still smiling. I had a feeling that his comfortable grin was permanently etched on his face. "Why don't you sit down over there?"
He motioned at a comfortable arm chair. I sat down, amazed at how comfortable the cheap looking chair was.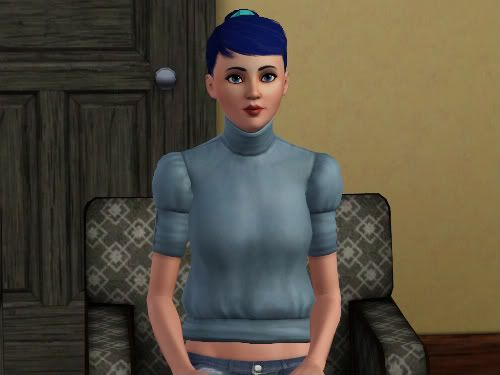 I looked across the room and gasped. There was an old woman sitting silently in an elegant chair in the corner. The decadent green fabric of the chair was completely out of odds with the rest of the room. Something about her was unnerving. Maybe it was her eyes, a deep olive green that I could sense even across the room. But there was also the sense that she had been burdened with knowledge so terrible that she could crash any moment under its weight.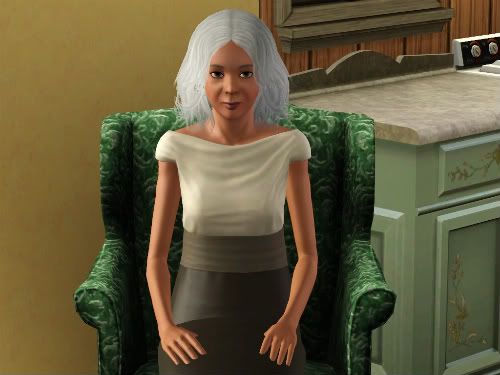 "Blue," Russ said exuberantly. "Welcome to the home of the founders of Twinbrook!"
I stared at him blankly. He continued to speak.
"My name is Russ Twinbrook, and this is my wife, Muse. My mother, Farla, is sitting over there. I am the direct descendant of Theo Twinbrook, the founder of this lovely town."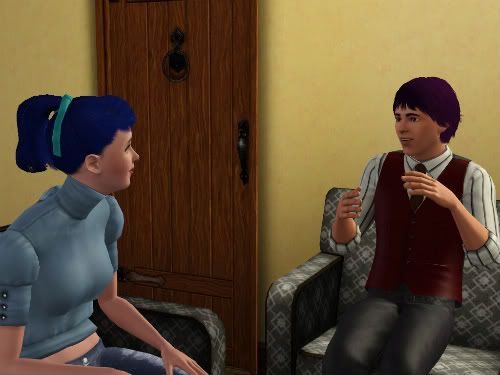 "Don't be so pompous," Muse said jokingly. "And get to the good stuff already!"
"Well," Russ continued, "If my wife is done criticizing me, thank you very much, I'll continue! See, what most people don't know is that good old Theo was a wizard, and a pretty strong one, too. He had blue hair, just the same shade as yours, and his passion was also healing. Theo wanted to create a safe haven for witches and wizards, a place where they could seek relief from the jealous and those who were cruel enough to try to take what hadn't rightfully been born to them."
Russ's face looked so furious that I began to feel a bit angry myself. I wanted to stand up and defend him from whatever made him upset.
I shook myself. What had gotten into me? I decided that Russ had some sort of persuasive magic around him.
The sensation felt strangely familiar. But when could I have been under the influence of this magic before?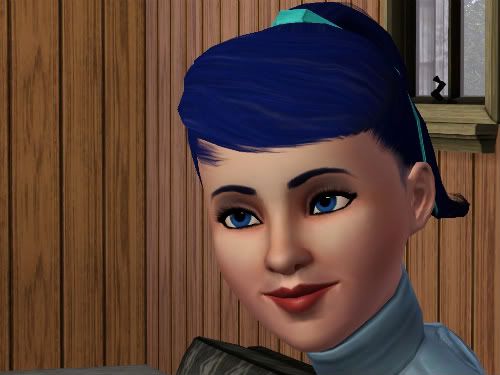 "You're a wizard," I said, ignoring the story Russ had been telling me. "So, what is it that your magic does exactly?"
"I'm sure you can guess," Russ said. "My hair color has gifted me with the magic of charisma. I have the power to influence others. I brought you here with a thread of my magic. You may have been nervous or wary when you arrived, but my magic ensured that you would trust me. I'm not even exerting my full power on you. Charisma is a dangerous magic; you're lucky I mean you no harm."
Muse sat next to him, smiling indulgently, as though she didn't think Russ any more harmful than a kitten.
"And how do I know that?" I asked, despite my inclination that Russ and Muse were safe.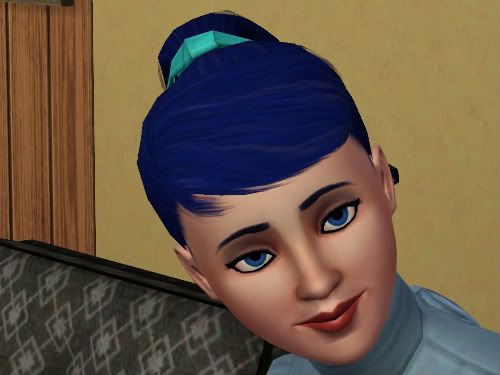 "I'm not toying with your emotions or predisposing you to feel a certain way. Walk out the door right now, and I won't stop you, magically or physically. I just wanted a chance to meet the only other person in Twinbrook with magic besides my close family, nothing more sinister than that."
Toying with your emotions.
The words brought on a sudden slew of memories. Looking into Justin's eyes the first day I met him. Being so attracted to him so suddenly, committed to doing anything to help him. Feeling as though I would die if he didn't touch me.
He planted those ideas in my head.
Of course! Justin was working with my mother; why wouldn't he be a magic thief like her?
I was so angry that I could feel my power building again, seeking a target. All I could see was Justin's smirking, lying face. Where was he? I was sure I could destroy him from here, if I just knew where he was.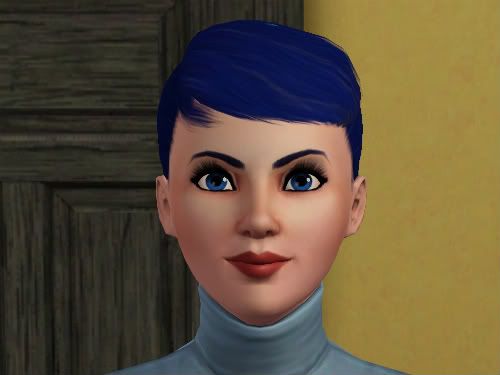 Russ and Muse were oblivious, but the old woman in the corner looked at me warily. "Calm down, Bluvia," she said, sitting up in her chair, her voice ancient yet steady. "He's already dead, and he cannot harm you nor your family any further."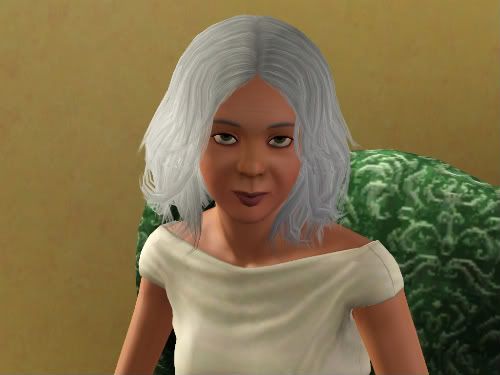 "Dead?" I said quietly, my anger seeping away with each breath I took. I looked at the floor, more sad than I had any right to be. "How?"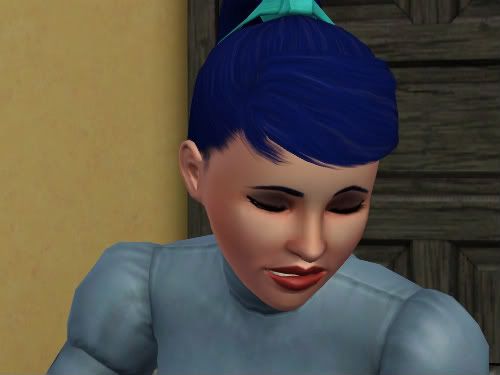 "Your mother killed him," the old woman said with no inflection in her voice. "She made your sister watch."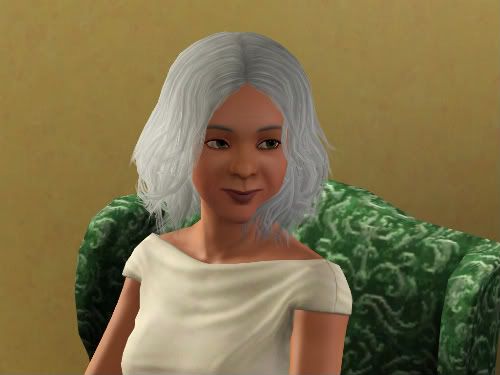 "That's enough!" Muse said, her face twisted with something like pain. "Russ, please continue your story now."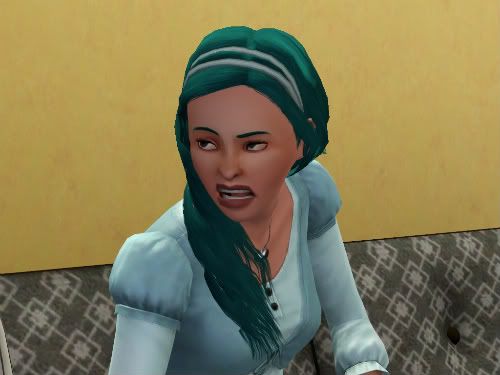 I sat unresponsively as Russ talked about Theo and his toils to create Twinbrook. At the moment, I could care less. I wasn't angry at Justin anymore. After all, what could I do that was worse than killing him?
I suddenly remember his panicked face on the beach after I refused to cure Wei. I could hear him say with pure certainty in his voice, "I'm going to die."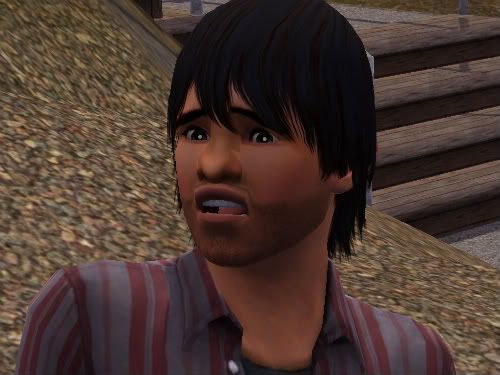 It all went back to my mother. Poor Petunia! How traumatizing, to witness someone else's death like that! I wished desperately that I had taken Petunia with me to Twinbrook.
"Over the years, Twinbrook's population became less and less magical," Russ was saying. I decided to pay attention to his story again. It was time for me to learn more about magic.
"Witches and wizards intermarried with others, gave birth to non-magical children. More and more people moved away as the outside world began to forget about magic. Safe to live amongst others, some preferred to live in bigger cities like Bridgeport, and others wanted to try their hand at farming in Riverview. The magical population of Twinbrook dwindled until only we were left- the original Twinbrooks."
"Why do you stay?" I asked, curious.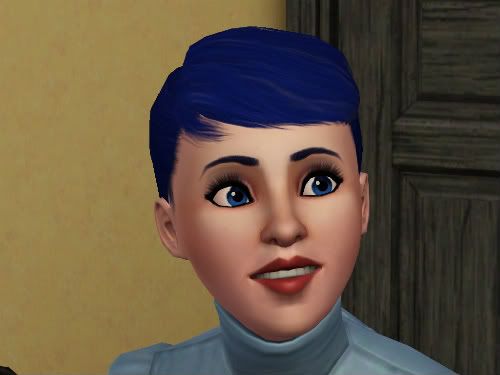 "We guard Twinbrook against all dangers," Russ answered. "Twinbrook will always be a haven for those with magical powers. Why do you think, Blue, that you, so desperate to find somewhere safe, stumbled upon Twinbrook so easily? Your home kingdom is far, far away from here, but your magic and your need for a new home was so dire that Twinbrook found you and brought you here."
"It doesn't hurt that she has the same magic as Theo," Muse said.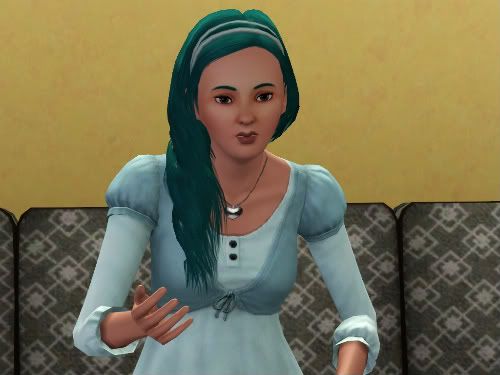 "And exactly what type of magic is that?" I asked.
"Your hair's particular shade of blue gives you the power to ether heal or destroy any human," Russ replied. "Your power is very dangerous because it can so easily be used towards evil. Luckily, your passion leans towards healing. But even then, you'll notice that when your temper flares it's hard to control your power."
The old woman looked at me knowingly. I avoided her gaze, blushing a little.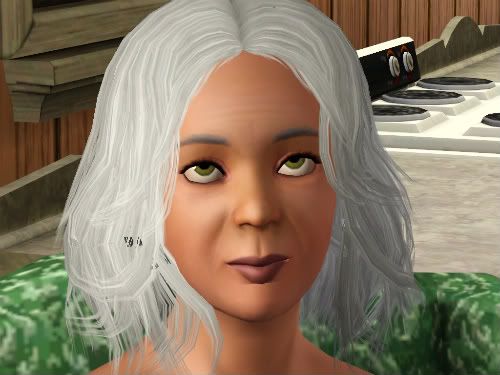 I thought about what Russ has said, but it didn't add up. "You guard Twinbrook against dangers," I began. "So how did Justin get into Twinbrook and why didn't you kick him out?"
I was just a bit resentful. Shouldn't these supposed guardians have helped me at least a little?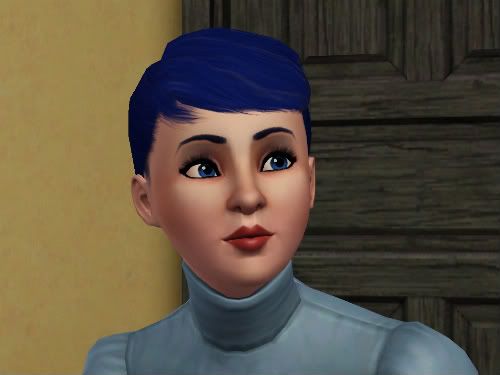 Russ looked sad again. "The curse your mother placed on you is beyond our meddling. As long as Evarinne doesn't threaten Twinbrook itself her agents will be able to attack you and your family within our boundaries and we will be helpless to stop it. In Justin's case, it wasn't too hard for him to enter Twinbrook. He grew up here."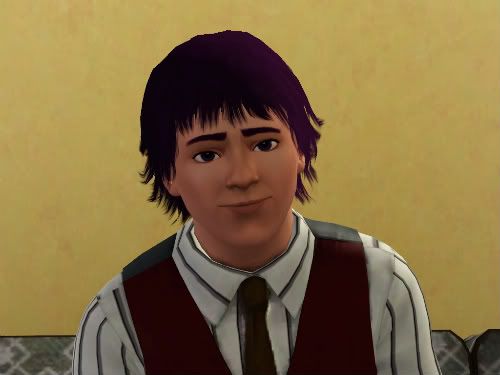 The look on Russ's face indicated that he didn't want to discuss Justin anymore. I turned to address Muse instead.
"What do you do?" I asked abruptly.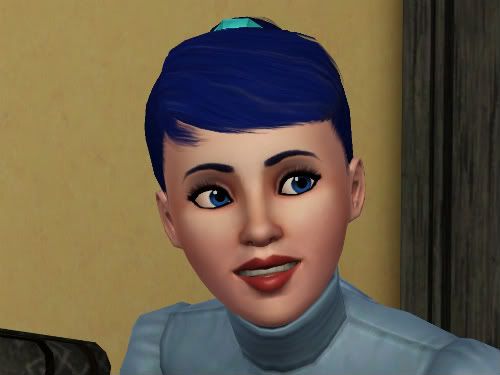 "My magic is not as grand as yours, I'm afraid." Muse said quietly. "I am gifted with the ability to manipulate and control cloth. I can also imbue cloth with certain magical properties."
Muse stood up and walked towards me and, to my complete surprise, sniffed the air around me.
"You smell like my magic," she finally said. "Tell me, have you worn a pink dress recently? Long, rather fancy?"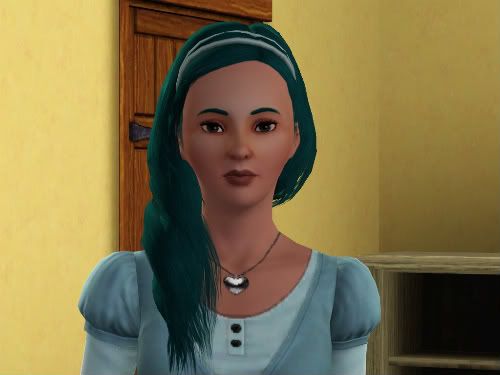 "Yes..." I replied, confused as to what she was getting at.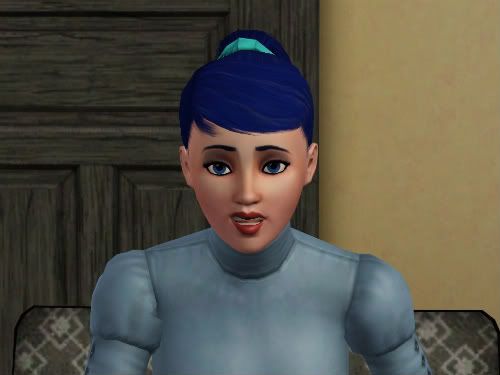 "My handiwork," Muse said proudly. "The perfect maternity dress for a woman who wishes to conceal her pregnancy. I collaborated with a concealer for a month before we finished that dress, and I'm pretty satisfied with our result. No clue how it ended up in your possession, but magical items do have a way of finding those who need them."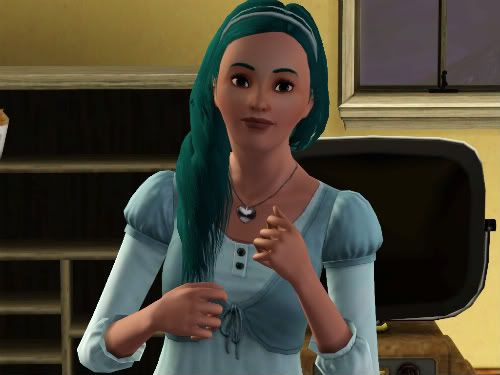 Well, that solved one idle question of mine.
"You keep saying your hair has gifted you with your powers," I said, failing to address the obvious misuse of gifted (I would do anything to get rid of this particular gift). "Does hair color determine what type of magic you have?"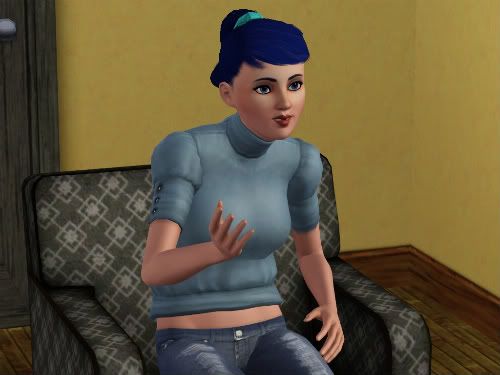 "Yes," Russ replied, smiling a bit. "Unless you steal magic from someone of another ability you will always be limited to what your hair color gives you. Stealing is frowned upon in the magical community, as you might have guessed. Collaboration is a more socially acceptable means of achieving a goal between magical disciplines."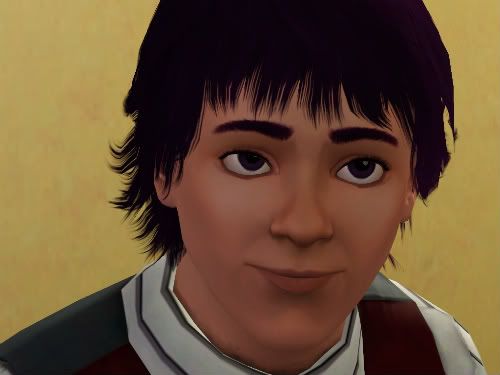 I asked Russ and Muse a few more questions about magic, surprised at how much had been lacking from the book in my old cabin.
The heavily edited book,
the Guardian reminded me. I sighed. Of course Mother hadn't wanted me to understand what I was getting into with magic.
I looked at my watch and realized it was already late afternoon. Goodwin would start to wonder what was possibly so intriguing at the park that I had to stay all day.
"I think it's time for me to go," I said, standing up.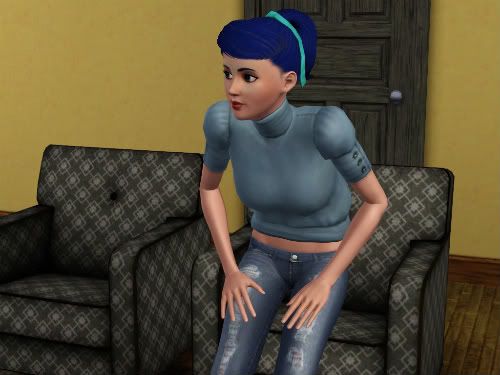 "Thank you for coming," Russ said, even though it had not been my choice. "You're welcome to come back anytime! But I believe my mother has something to say first before you go."
The the old woman beckoned me from the corner. I walked towards her slowly, dreading what I might see in those unnerving eyes.
"I told Russ to bring you here," she said when I stood in front of her. "Because I have something to tell you."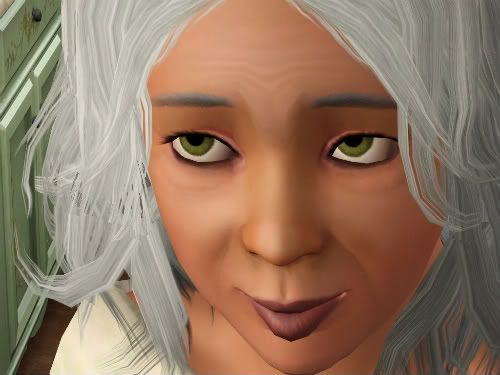 "Spit it out," I replied, not feeling very gracious. I had a feeling I wouldn't like what she had to say.
"Watch your children closely," the woman said. "There is a distinct possibility that one of them will join your mother and prove to hinder your family in the future. Only a very specific chain of events can prevent a betrayal, so move carefully at all times."
I turned in shock, nearly stumbling into a bookshelf behind me. I hadn't expected an attack against my family.
"How do you know?" I asked, unable to hide my sadness and fear. I was sick of magic and powers and always doing something wrong. "How did you know Justin was dead, that my sister had to watch? What is your power, and what was your original hair color?"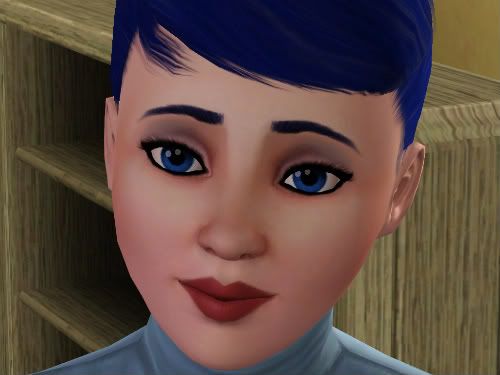 The woman chose to answer my last question first. "It was brown," she laughed, her mouth wide open. "Ordinary, mousy brown."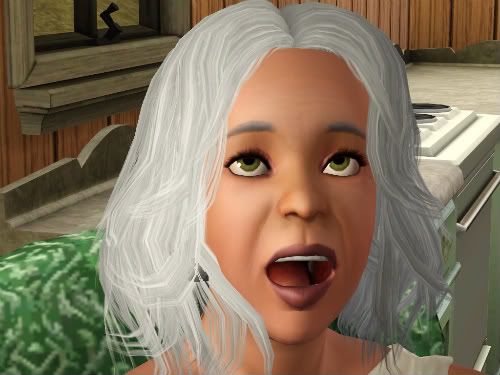 She wasn't magical? "Then how-"
The woman stood up shakily, as though she wanted to talk to me face to face.
"You don't need flamboyant hair to be a seer," she continued. "And that is what I am. I see visions of the past, present, and future. The past and present are often clearer than those of the future, because so much depends on individual choices. I guess you could say I see the possibilities of the future. And one of these possibilities, a very likely one, is that one of the children you raise will abandon you in favor of your mother."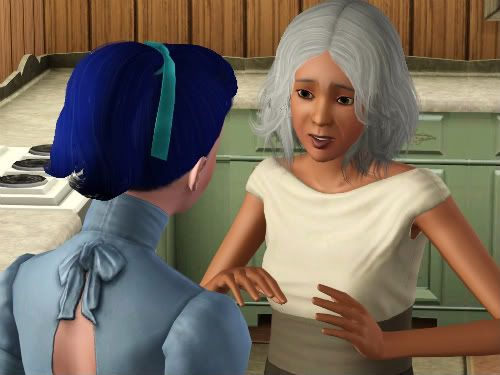 "Raven or Jay?" I asked. "No, they wouldn't!"
How dare she lecture me about my children?! They were good kids, I knew it. They would never go to my mother.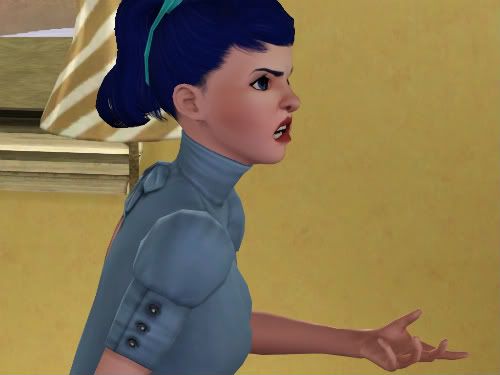 "Or one of your unborn children. Maybe the one in your belly right now."
I gaped at her in shock.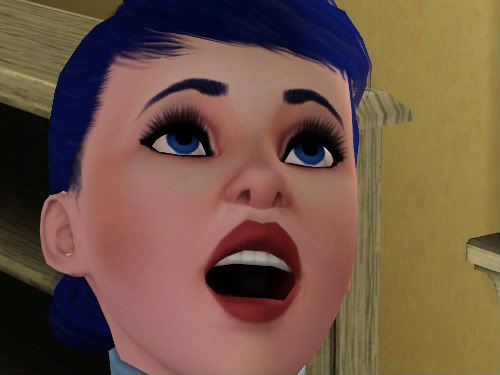 I had suspected I might be pregnant ever since I threw up outside the house the day before, but I hadn't taken a test yet. I hadn't even told Goodwin. I was excited yet also very, very scared, especially in light of the woman's prediction. Here was another child that might turn to Mother one day.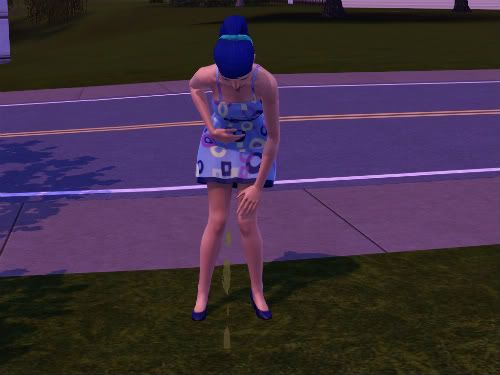 "I see my abilities surprise you. Well, you will have to resign yourself to it, because one of your children will also have my power."
She looked a little apologetic. I imagined it got to be pretty tiring to constantly be the bearer of bad news.
"Wait," I said, a new idea dawning so fast I couldn't even dwell on what she'd just told me. "You can tell me if any of my children will inherit my hair. Please, tell me!"
I was desperate with anger and fear. I knew I looked pathetic, but I needed a quick answer, something I could hold onto with Jay's birthday looming closer and closer.
The woman shook her head angrily, and I thought she would snap back at me. Then something changed on her face and I could see overwhelming sadness and pity. "I will not tell you something you cannot change. The only thing I can give you is advice: love your children no matter what color hair they have. Do not turn into your mother, Blue."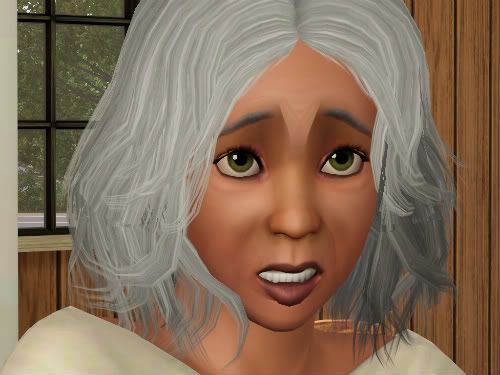 I walked outside without saying goodbye, without even waving, so angry and sad and scared that I couldn't separate any of the emotions from each other. I had a long drive ahead of me with nothing to do but think.
I hope you guys enjoy this chapter even though you don't get to see either of the kids, and not very much time passed. This is information I've known since the beginning and I'm so excited you guys know it now too!

Check out the new "All About Magic" page for a straight version of everything you know about magic so far, including a little additional information that has been implied. It's not necessary to read it but it may help you keep everything straight.

As always, feedback and comments are greatly appreciated! :)