Blue, Twinbrook
When my eyes opened, all I could see was Goodwin's concerned face. I stood up quickly, dusting off my aching back.
"Blue!" Goodwin cried. His voice sounded hoarse, as though he'd been screaming his voice away. "Are you okay? The baby?!"
I felt my stomach, and our future child gave a little kick.
"The baby's fine for now," I said. "Until he or she-"
But Goodwin didn't let me finish. He pulled me against him, so tight that I almost couldn't breathe.
"I am so, so glad you're okay," he whispered in my ear.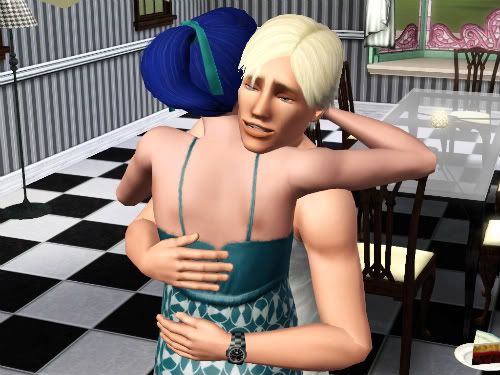 "But Goodwin," I said, after we'd pulled apart. "I'm not fine. And more importantly, Jay's not fine. I-"
I paused for a long few seconds. What could I say without mentioning the seer and her predictions?
"I have a feeling that my mother might try to bring our children over to her side," I finally said. "Remember the curse? Our heir or heiress is going to be fighting hard to live, and we won't be able to do much to help. But now we have two kids, a third on the way. What if she targets the spares? And Jay, his hair, he could-"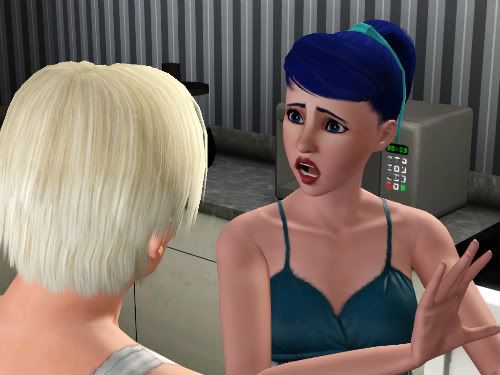 "Blue," Goodwin said softly. "It was worth the risk. I knew all of this when we married. But life without you, without Raven, and Jay... well, it wouldn't be real. And this is the way to defeat your mother, to make magic something that isn't evil or wrong. I'm happy Jay has your hair."
"I'm not," I said sadly. "You don't know, how tempting it is, how close I come to using my power for wrong, so often. It feels natural, to want to hurt sometimes. When you're angry at a neighbor, in a fight with a friend, and knowing you could break their spine with one rush of power- that's not right. I wish Jay wouldn't have to learn this awful self-control."
These were thoughts I tried to push away, pretend I didn't have. But everything was coming out, all my fears and despair for the future, because of this chance of fate that gave Jay my magical inheritance.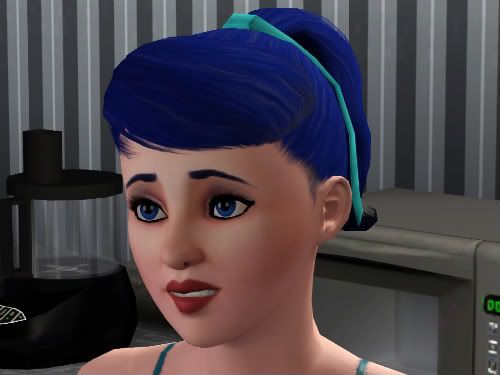 Goodwin grabbed my hands, strengthening me with his touch.
"We'll teach Jay, and he'll be as capable and amazing as his mother. He'll learn to heal, not destroy, and your mother will never so much as see him, you'll see."
Goodwin fixed his gaze on something behind me. "That cake," he said, "is woefully uneaten. Let's change that! Besides, Raven and Jay are old enough to try a little, right?"
"I don't know," I said, a teasing glint back in my eyes. "Maybe only a little, wouldn't want them to turn into cakeaholics like their father."
"I am not!" Goodwin laughed, going to slice the cake.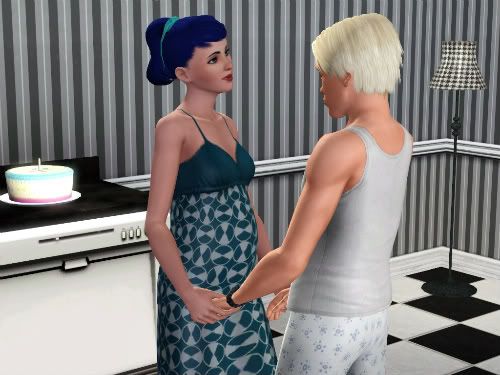 Time went by, and Goodwin was so funny and caring that I forgot my fears. Well, maybe forgot is too strong of a word. It's just that distant fears were so much less immediate than my tangible life. Watching Raven and Jay grow (along with my stomach), wondering when I could get back to work again rather than sitting around the house like a lump.
Not that I was totally useless. I appreciated the time to get to know my children, but I found myself drawn more to Raven. Maybe it was because I still had a hard time looking at Jay. Maybe it was because I knew that somewhere deep down, no matter how much he denied it, Goodwin favored Jay just a little, so Raven might as well get some favoritism also.
I continued teaching Raven how to walk, and long before my pregnancy came to an end she had gotten the hang of it.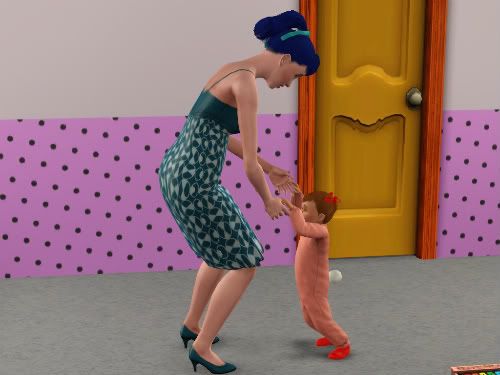 Talking was a much harder task. Raven tried and tried to form the words, but nothing came out. Sometimes it felt as though she knew exactly what she wanted to say, her mouth just wasn't ready to say it. She would bang her little hands on the floor, frustrated, leaving me utterly mystified. I think I'll always remember the first time she was able to speak a full sentence.
She said it slowly, carefully, insecurity in her eyes: "Mama, I love you."
I was so proud my heart felt as though it would implode.
"Raven!" I cried. "You did it!"
I picked her up, held her in front of me excitedly. I was smiling, and maybe crying, and Raven was laughing, her face open when it was so often closed, and I could tell she wasn't scared anymore. I vowed to make her smile more often.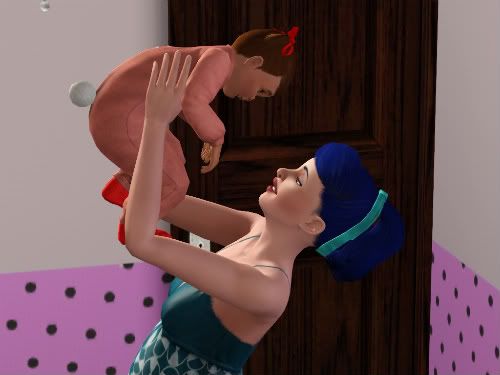 Not to say Raven was always an easy child. The anxieties I'd noticed when she first became a toddler failed to disappear. I woke every morning to small cries, as if she was hesitant to get out of her crib and begin the day. It was amazing that she never woke Jay up, but he proved to be a very heavy sleeper as both a baby and toddler.
Raven waking early didn't bother me though. It was the face she made, as if she had not expected me to arrive. As if she'd had the worst dream possible and was sure that it was somehow more than a dream.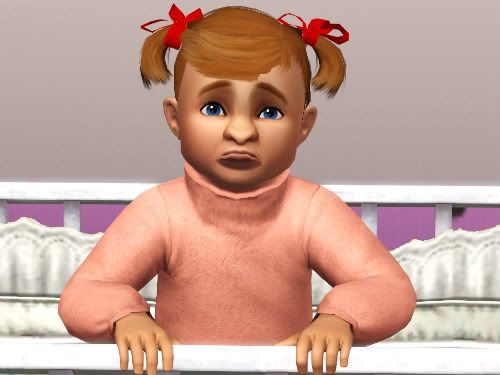 I watched her when she slept sometimes, wishing she would always look so peaceful. Her hair was normal as can be, but I feared that having me as her mother, Justin as her father, had marked her somehow. Was it possible that anyone in my family would be fine, with this curse hanging over us? Nine more heirs to go.
Nine more chances for one of us to fail.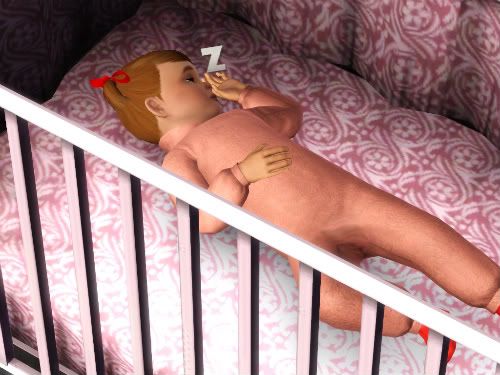 I didn't ignore Jay, of course, though I'll admit that Goodwin did teach him most of his skills. I especially liked clapping along as he played on the small toy xylophone we'd bought for the kids. Jay seemed to appreciate the audience. He had no particular musical talent, though it was hard to tell at his age, but he was always enthusiastic. He was impressive at the shape box, just like his older sister, but Raven dominated it and tended to make angry noises when he tried to use it. Goodwin and I figured we'd have to buy another one.
Except for the shape box skill, Jay and Raven were entirely opposites. Jay slept long and late, no worries consuming his small face.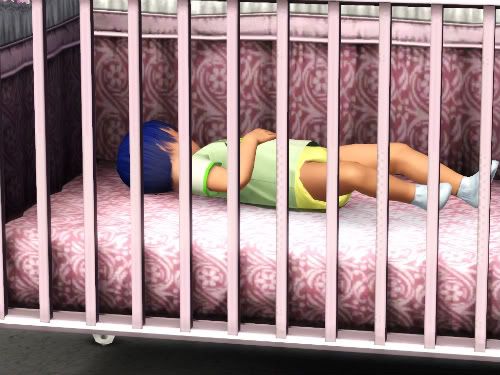 When he eventually woke up in the morning, he was not shy about making a fuss. He screamed until he was heard. But Jay was so adorable in the morning I could hardly chastise him for the noise.
I placed Jay in front of the mirror once, so he could see himself, and I was amazed to notice the resemblance to his father. Except for my hair and eyes, I could imagine that this was just how Goodwin had looked at Jay's age.
Meanwhile, Goodwin was, as always, excelling at his job, even when he took days off to stay home with me. He had reached the point where he was called in to deal with, well...
special
cases. One night, lying in bed, Goodwin regaled me with stories of chasing animated garden gnomes all day- apparently me, Jay, and the Twinbrooks weren't the only magical beings in town... After they'd been subdued, Goodwin took one home, and the little guy became a combination of pet and pest. No normal dogs or cats for this household!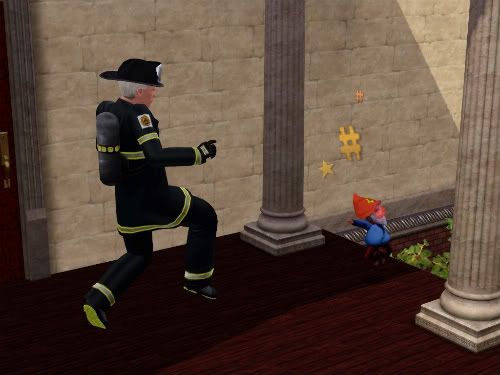 It was no shock the night that I woke up and felt the contractions. At last, I would meet my third child, and I was excited.
It was almost identical to last time. Same pajamas, same bed, same initial panic- except then I remembered that Goodwin was in the next room over, probably working out or reading up on his handiness skills. This time, he was here.
After helping me change and quickly calling the emergency babysitter, Goodwin and I got into the waiting cab. Goodwin was doing a great job of keeping calm, but as we approached the hospital I could see his arms shake a little.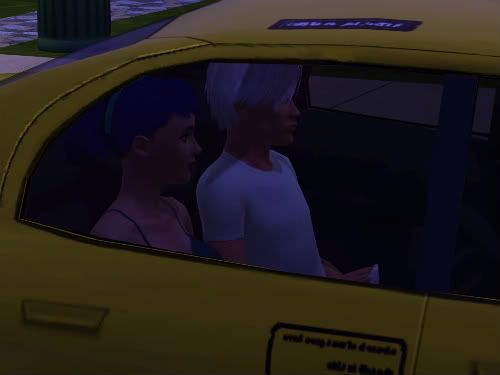 I'd forgotten how awkward it was to waddle into the hospital, feeling as though the whole world could see me. Goodwin, behind me, cried out jokingly, "Slow down a little, hun! I don't think I can quite keep up!"
"You," I said warningly, not bothering to turn around. "Shut your mouth until you've tried being pregnant!"
It felt like both no time at all and a lifetime before I was standing at home with my second little boy, Finch Bird. Goodwin had been right after all, with all his intuitions during my pregnancy. And to think Goodwin has no magic whatsoever!
"Welcome home," I whispered to Finch. "We may not be the most normal family, but I think you'll fit in just fine."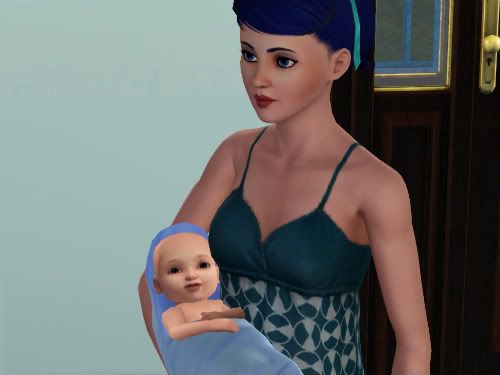 I hope everyone enjoyed this chapter! I'm proud of how quick I managed to write it. I played pretty far ahead, so really I'm still catching up to where I am in my game. I'm also really excited I got to devote a chapter just to the family.

As usual, I would love love LOVE your comments! Feel free to silently lurk, but comments here and/or on the forum are nice, just so I know how many people are actually reading this :)