Jay, Twinbrook
My Sunday and Wednesday magic lessons were nearly always the highlights of my week. I never would have guessed that before my first lesson started. It was just me, back then, because Finch was still a toddler, and I was only a kid.
I was angry when I walked up to Russ's door. I didn't understand why Mom was forcing me to go meet some random people just to learn how to make sure my power didn't spew out all over the place. I mean, I'd already gotten the basics down. I wouldn't be able to leave the house if I hadn't. Did Mom think I was a baby who needed extra babysitting with some creepy dude and his wife?
The second Russ opened the door and clapped to see I was at the door, that broad smile on his face, everything changed. He beckoned me inside, and I knew I would have followed him much farther than that. I could practically
feel
the power coming off of him. I started smiling, my annoyance dissipating until it was less than a murmur, and I knew that
he
was doing that.
I realized at that moment I didn't just have to learn how to keep my power bottled up inside. I could also learn how to use it!
Not that I would ever hurt anyone. The magic wasn't like that to me. I mean, I could use it to do bad things, sure, but really it was meant to make life better. It was beautiful and special, not anything like the curse Mom seemed to think it was. And even better, it wasn't for everyone. You had to be chosen. Like I was! The magic lived in the roots of my hair, deeper than you could ever cut away.
I listened to Russ's every word, learned all he had to say about magic. He was the expert, and I made myself the perfect student.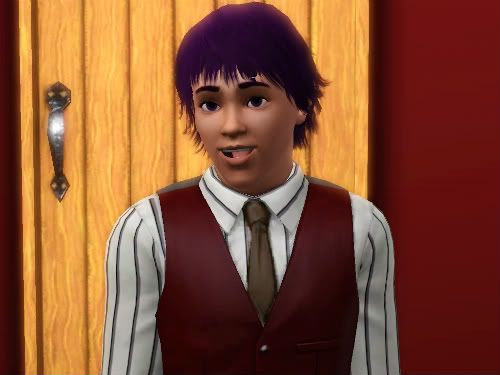 I coaxed information out of him, begged for scraps of knowledge like a dog at the dinner table. But a smart, clever dog, with sweet flattery and no sullenness whatsoever. It's a good thing Russ just exuded that charisma, even when he wasn't trying. I usually couldn't maintain a pleasant mood for hours and hours. I always wanted to complain, and smiles weren't easy for me.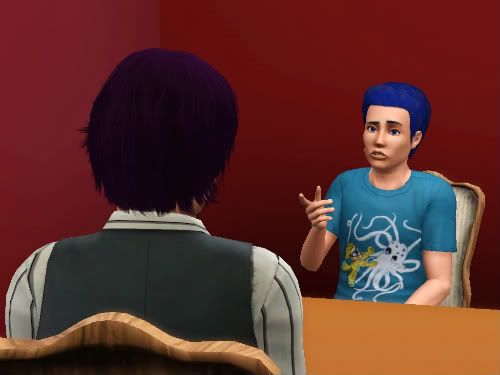 But the patience and effort was worth it, because even after my useless brother started tagging along and holding us up, I still learned so much. The other night, I ran into a girl from school and made some wilted flowers bloom for her. I think she was so shocked and impressed that she might just go to prom with me.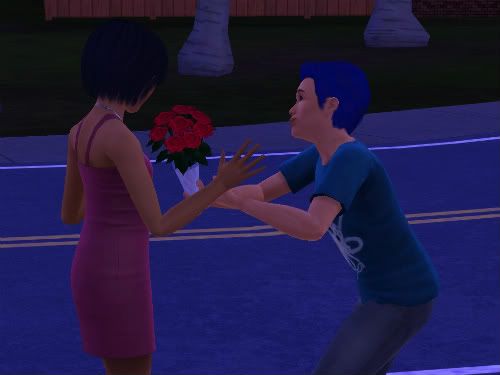 No one at school knew what I was capable of, but people were still a little in awe of me. They knew I was anything but ordinary, which is just how I liked it. If only I had as much power as Mom (Russ whispered to me once that she's the most powerful healer/destroyer in two hundred years- apparently she could kill someone with sheer will).
Oriole was just like me: she loved the magic. She'd only been going to the lessons for a little while, but she was just as determined as me. She practically threw tantrums every time Russ demonstrated with the spell book and said she couldn't use it till she was a little older.
I was sure Russ favored her, because she was just so adorable, and she used her big blue eyes to get what she wanted. She wasn't always a natural at the lessons, but she made up for it by trying extra hard and faking it when she wasn't getting it right.
There were days when the lesson dragged on though. And it was always thanks to Finch. He just became a teen, so I would say it was hormones, if I didn't know that Finch had never had so much as a thought about a girl in his life. He didn't even want to be a teen. Dad was being his usual enthusiastic self, and Finch looked like he was about to be put to death. I wanted to tell him to chill out a little and act like a normal human being.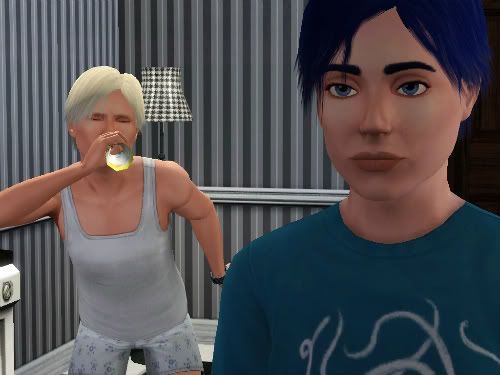 Not only did Finch refuse at first to come to the lesson today (we were a whole twenty minutes late- Russ didn't mind, of course, but it was definitely embarrassing for me), but once he was at the lesson he didn't talk. Not even once. He started on his work from school instead. Talk about rude!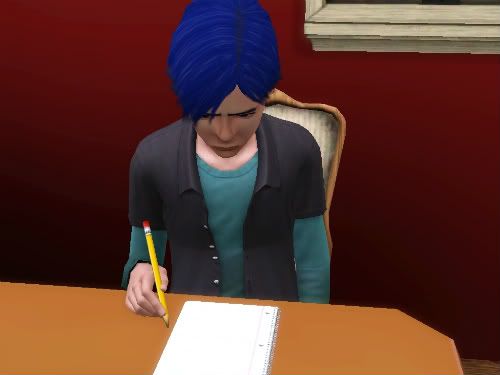 I felt kind of bad for him. I mean, he didn't have even a shred of talent. But that was no reason to sulk like a little baby. Especially after he became a teen. He was always making these awful faces at Russ's place, like he was about to cry, or he was afraid, or something.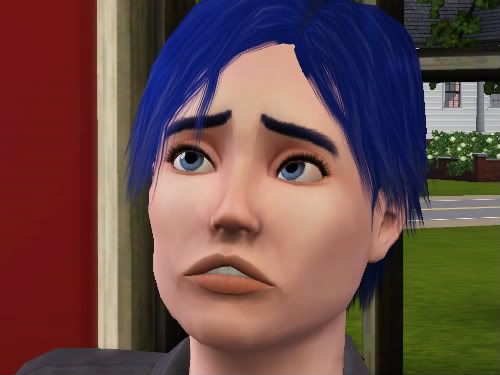 If I were him, I would be finding out how to get my powers going, and I wouldn't be wasting time throwing fits. And everyone says he's the smart one...
Finch, Twinbrook
Another useless lesson. Another waste of my time. I could have done better spending the hours watching TV, or messing around with the car again.
I never understood why Mom insisted I go. Maybe she thought I was lying, that I really did have power? She hated the magic so much that I doubted it was what she wanted for me, but for some reason she claimed it was important that I subject myself to the torture of watching Jay suck up. Though admittedly, he was pretty good at sucking up. And reading Russ's magical texts for hours on end. He was good at that too.
It was hard to be unhappy, exactly, with Russ around. But I'd learned how to, throughout the lessons. Sure, the magic was there, telling me to smile and laugh, but if I focused hard enough to give myself a headache I could manage to frown a bit or look sad, even when Russ was blasting the charm.
I usually passed my time watching Oriole. Ori tried to read like Jay, but she always fidgeted in her seat and looked like she wanted to go play outside. It amused me to see her struggle with her impulse to be a normal little kid.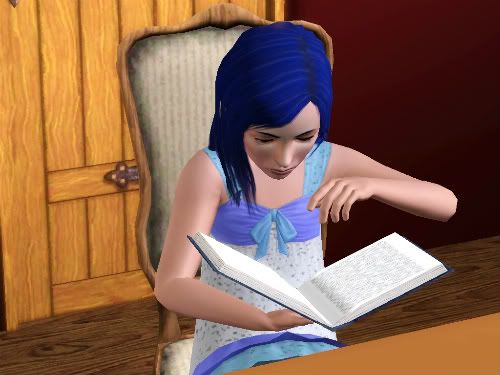 Sometimes I talked to Muse. Her power wasn't the big, showy kind, which made her more similar to me, with my absolute nothing. She was just as nice as her husband, but underneath I always sensed an iron will. I had a feeling that if it came down to it, she would be the one to protect her family and home.
But after the old woman came down ill, Muse spent time with her, mostly. Farla Twinbrook wasn't even her mother, but Muse tended to her, while Russ froze up at the mention of her. I didn't know much about Farla, except that she was supposedly a seer, and that she creeped me out more than almost anything else. Before she became too sick to sit in her rocking chair, she would stare at me with these
knowing
eyes. Eyes that said she knew everything I was and would ever be, flaws all on display under her probing gaze.
Getting ready to go to Annie's house, I put all thoughts of magic out of my head. I was nervous, because tensions had been running high in the house all day. Jay and Dad were fighting because Jay wanted to go to a party at his friend's house and Dad wouldn't let him. Yet Mom and Dad were letting me go to my friend's house with no questions asked. I left the room the moment my name got brought into it.
"Let's go," Raven called from the entrance hall, and I jumped off my bed in a rush. She had decided to walk me to Annie's house to get away from Jay and Dad's argument.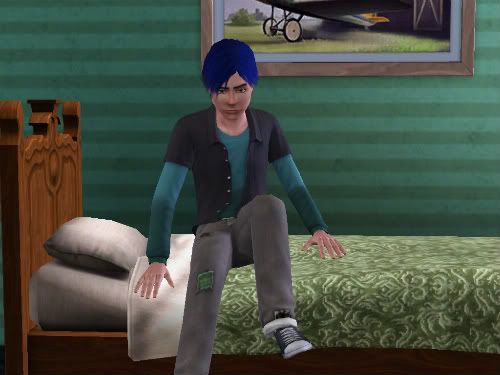 "I wanna come!" Ori cried from the living room, where she had been playing her favorite computer game. Dad would want us to ask him before taking Ori anywhere, and I didn't want to intrude on the Big Argument going on in the kitchen.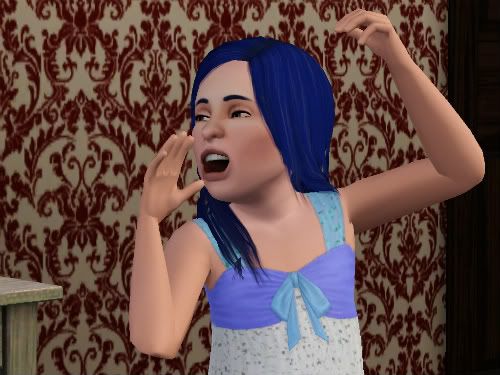 "No way!" I yelled back.
"No one ever lets me do anything!" Ori fumed. We walked out the door quickly, before Ori could catch up and attempt to follow us anyway. I wouldn't put it past her, and I didn't feel like dealing with my little sister now, when all I wanted was to get to Annie's without any problems.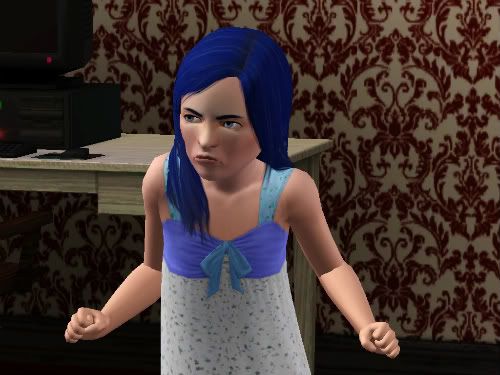 "You know the way, right?" Raven asked.
"Yeah," I said, steering us in the right direction. I'd been walking to Annie's for as long as I could remember. She was my only friend, besides Raven, but that was okay. I didn't need anybody else. All I needed was a car to fix up, some puzzles to think about, and Annie.
"You okay, little brother?" Raven asked, even though I'd told her a million times not to call me little brother.
"Yup," I answered. "Glad I can't hear the shouting anymore. And happy to see Annie."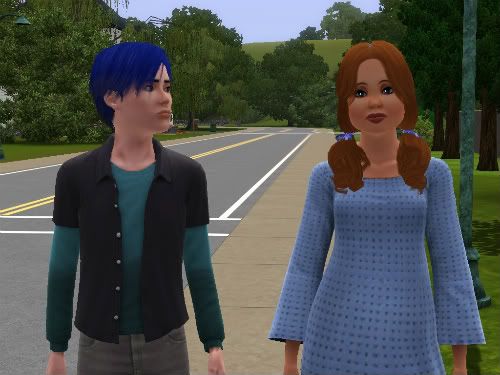 "Who is she, anyway? A freshman like you?" I hadn't talked about Annie much, not even with Raven. Raven smiled and then leaned behind me to whisper in my ear. "You like her?"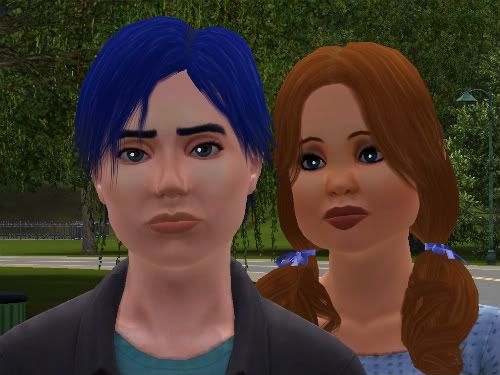 "Not that way!" I said, annoyed. And blushing a bit, though thankfully I didn't think Raven could see.
"I think you're lying, little brother," Raven joked. "I'm hurt. You know you can trust me with the truth!"
I was sure she was wearing her favorite fake offended face, just like she did after nearly everything Jay said (Raven and I always enjoyed making fun of Jay's high opinion of himself, he was just so unintentionally funny sometimes). I was glad we were almost at Annie's house, so I wouldn't have to endure much more teasing.
I rang the doorbell, Raven hovering a bit behind me. Annie's older sister Kasey answered the door, and I said hi, but she was looking directly at Raven.
"You," Kasey said, sounding angry.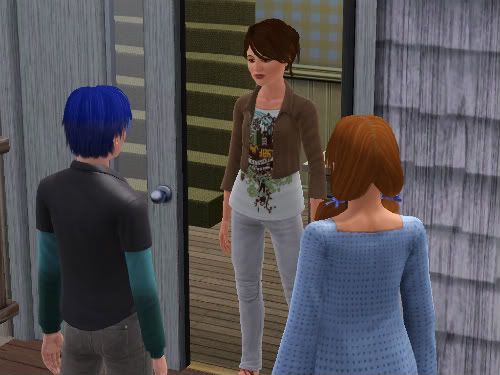 "Wait," Raven said to me, ignoring Kasey. "This is where Annie lives? Here?"
"What would a loser like you want with
my
sister?" Kasey asked, leaving the doorway to make an "L" with her fingers right up close to Raven. I couldn't believe how rude she was acting. She was always okay to me.
"See you later, Finch," Raven said, starting to back away and looking more scared than I'd ever seen her before. "I can't be here right now."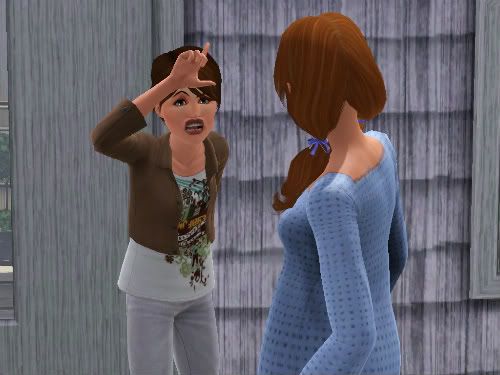 "Who's at the door?" Annie's mother called from the house, just as Raven was leaving. She must have heard Kasey yelling. Annie's mother came to the door to see.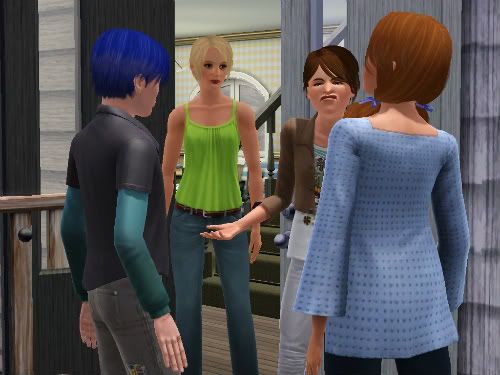 "Just me, Ms. Jones-Brown," I said. "My sister Raven is just leaving now."
But suddenly, Raven wasn't walking away anymore. She was staring at Ms. Jones-Brown with wide eyes.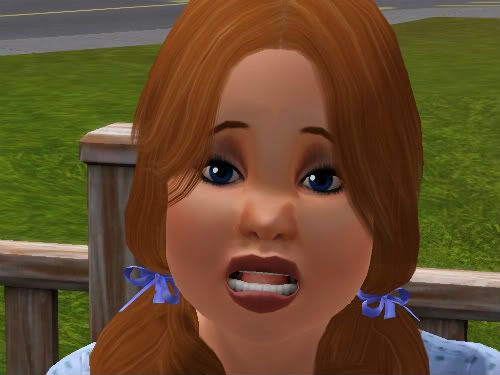 Raven, Twinbrook
I hadn't had one of my feelings for a while, but this one was worse than ten others, one after another.
I saw Dad with this woman, Kasey's mother, together, kissing.
Flash. She was holding a tiny baby girl, Kasey, and she was his daughter, my dad's daughter, I knew it. I was seeing the past. I could tell, somehow. It felt like when I used to dream of the scared little boy, not like when I knew what would be on a test or who would trip in the hallway later that day. There was a tinge of difference.
The past, not the future,
I suddenly realized.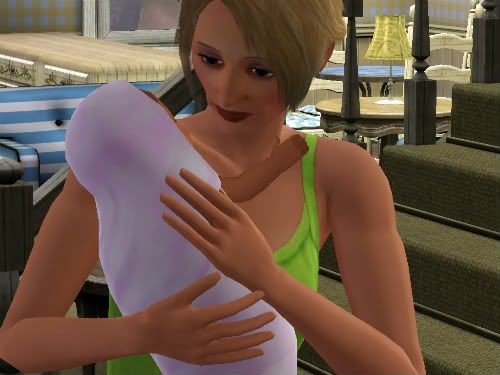 "You," I said, choking on my words as I returned to reality. "You and my dad."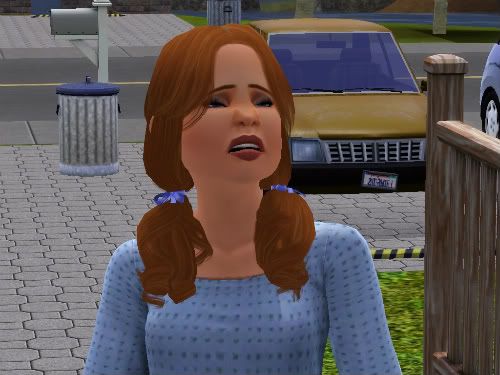 "What's going on, Rav?" Finch looked worried.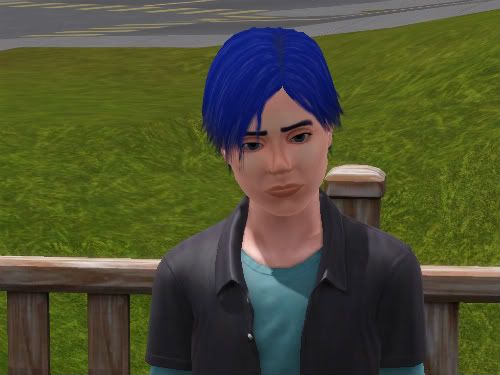 "You're Goodwin's children, aren't you?" the woman finally said, sounding surprised. "Finch Bird. Of course. I know your mother. I knew she dated Goodwin, but I never suspected Goodwin would change his last name. I didn't seek out information about him when we moved back from Barnacle Bay, when Kasey was just a kid. It was too hard, you understand?"
Even though no one understood. Except for me. I wished I didn't.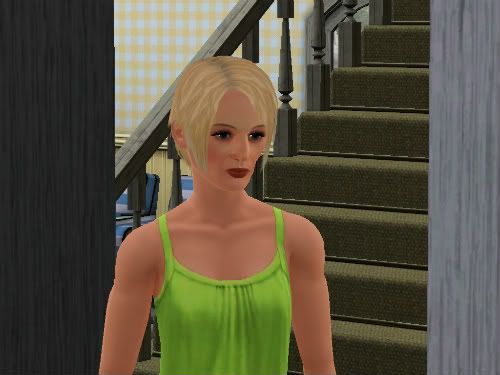 Finch was bewildered. Kasey looked like she had no clue what her mom was getting at. I was growing steadily more upset. How could dad do this to us?
"Was he married to Mom when it happened?" I asked, unable to curb my sudden tears. I looked down at the walkway to hide my face from Finch. "Did he lie to her too?"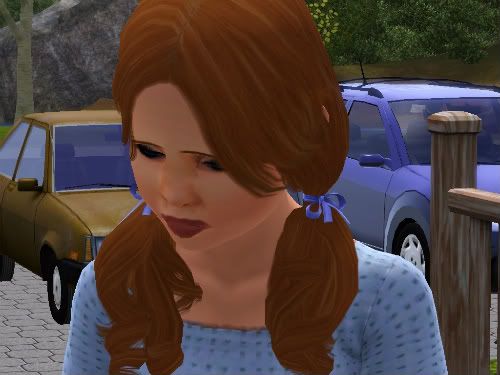 "Your parents weren't even dating yet," the woman said, seeming to accept that I somehow knew about what happened. Her gaze was off in space and she looked as though she was reliving the past.
"Yes," the woman continued. "He loved her, in a way he never loved me. But they were not together. Not until he broke up with me three weeks after Kasey was conceived. He never even knew. By the time I discovered I was pregnant I was in Barnacle Bay, a world away from Goodwin, dating a new man. And what could I do when I moved back? Best to raise Kasey myself. He would never really be her father. She has Ben as a dad, and he treats Kasey just like Annie, just like she's his daughter too."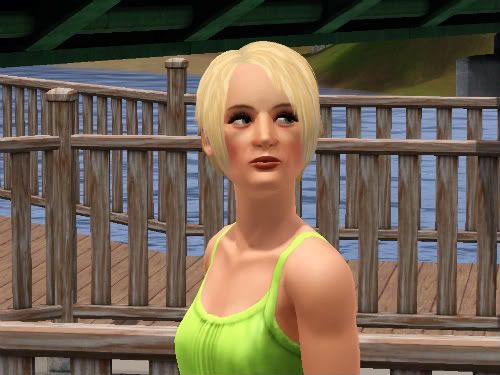 Even as I registered that Kasey had run inside her house, hands over her eyes, something about the woman's words hit me. "
...just like she's his daughter too
."
And then it was someone else, saying words that were so very similar. "
This child will be one of ours, and he or she will never know a father other than me
."
It was Dad, bending down on one knee to propose to Mom, and my vision-sense told me that Mom was pregnant. With me.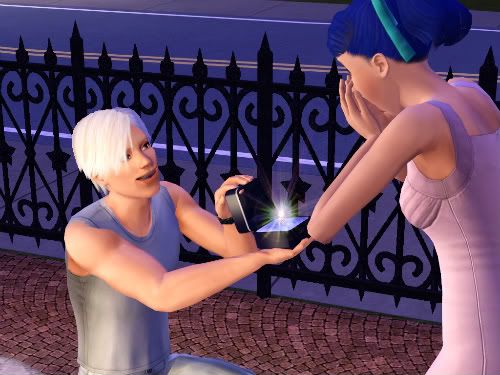 Suddenly, I could see the boy from my old dreams swimming through my head again.
Then he was older, a teen like me, talking to a scary-looking woman with black hair.
"Please," he said. "Show me how to take the power. I need it more than anything else."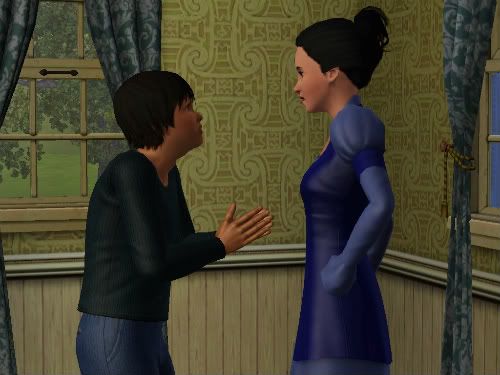 Flash. He was a young adult, with Mom, kissing her.
"She's pregnant," I heard him say to a blond woman, who recoiled from him in disgust. I knew he was talking about Mom. "And I'm still going to let her die. What does that make me?"
He was talking about Mom, this man, my father, my
real
father. I felt like throwing up. The man I'd called Dad was Kasey's father, and my father was someone else, someone I didn't know at all, someone who would have let my mother die.
Suddenly, I was in the present, running, Finch calling after me desperately, but I didn't want to hear him. His dad was still his dad. He even had a new sister. Congrats! I had no one. Nothing I could count on except awful visions that made me feel like crap. I was going to keep running until Twinbrook was long gone, or I collapsed. Whichever came first.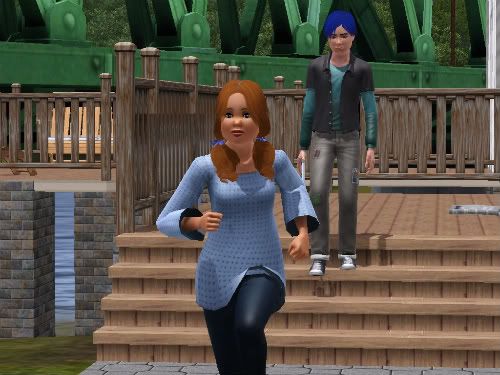 Evarrine, Brendale
I had been waiting years for this moment. Time feels like nothing when you live forever, but I have never been patient.
"Summon Jory," I said to Randal, who had been standing behind me waiting for my orders. I found him a surprisingly decent servant, though he did have an unfortunate habit of spouting his absurd poetry at me.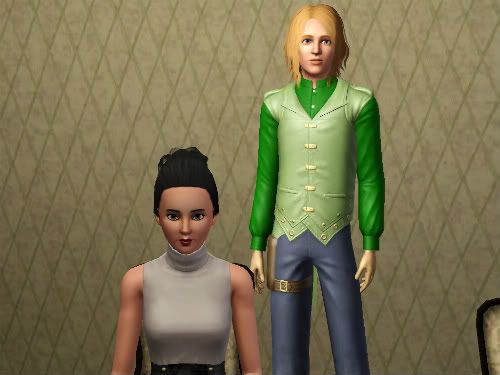 "Yes, my Queen," Randal said.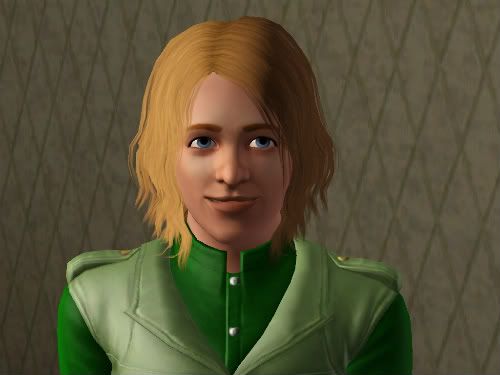 Jory had been living with us ever since I discovered his... talents. He was young, and very pliable to my will. Of course, he had no clue who he was. Just the way I like my little tools.
"What are you doing, Mother?" Petunia asked, appearing from the hallway with an insolent look on her face. She was not as obedient as I would wish, but she did not dare leave me. She accepted the gift of eternal life, though not willingly. I could not see why she despised me when I gave her everything. Did she think her foolish sister would do the same for her? Of course not! Bluvia was far too worried about morals and fairness and all those things that plagued
normal
beings. As if we weren't beyond all that!
At least Petunia did not outright defy me, unlike Bluvia. I hoped that I would have
her
crying bitterly soon. So she lived through her curse; all the better. She would watch her own child die. And one would soon be delivered straight into my hands. I laughed at the very thought.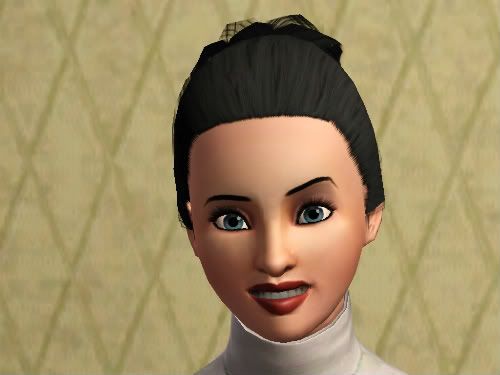 "One of your sister's foolish children has left Twinbrook," I said. Out of that awful town, I could interact with Bluvia and her descendants as much as I wished. "I am readying myself to meet my oldest grandchild."
The daughter of Kayes, that awful man. I had such hopes for him, when he came to me, disdained by his mother for not holding the powers of a seer, desperate for any magic he could grasp. He had been my best servant. But he failed to kill Bluvia. Perhaps he even loved her. How laughable. His thirst for power was not strong enough. I hoped his daughter would be the heiress, so I could see her die just as I experienced all of Kayes' painful death.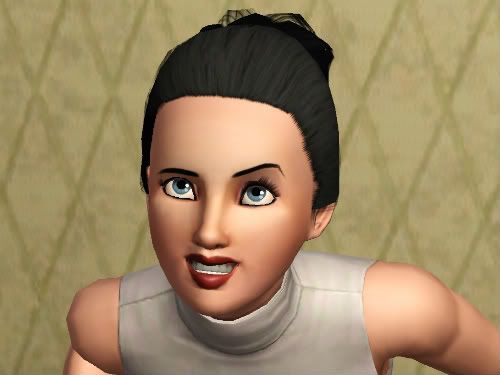 "Don't you hurt her," Petunia said. So willful, as if she could stop me.
"I cannot touch her myself," I said. Unfortunately, it was true. I was not allowed to physically harm anyone in the line of the cursed. "The curse will have its effects, however. And I have other methods." I could not harm the girl, but I could talk to her, sway her opinions. For that, I would need Jory.
"Here he is, my Queen," Randal said, returning with Jory. I rejoiced at the sight of his beautiful light pink hair.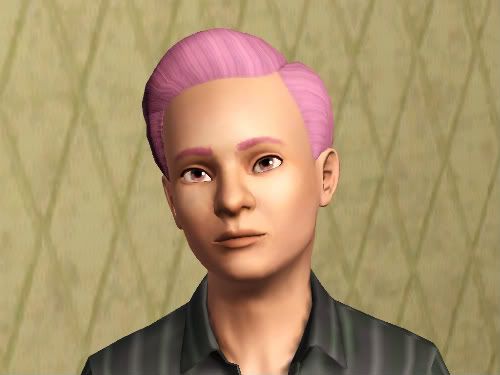 "Petunia, Randal, leave us," I said. Petunia glared but did not argue. Randal walked away obediently.
"Ah, my dear Jory, it is so very nice to see you," I said, standing up to address him.
"Mistress," he began. "I am glad you called me. It's coming back again, the bad thoughts. Like you, you're thinking how happy you are, and how much you need me. And Randal is thinking of how he hopes you will give him more gold. And your daughter-"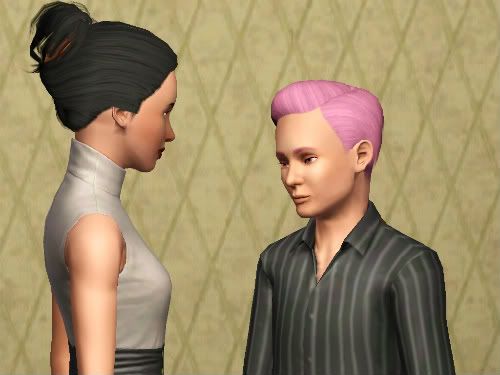 "Enough, Jory. I know of the bad thoughts. Do not worry, I will cleanse you now." Stupid boy, he thought his power was the creation of his own mind. That he was insane, even. He did not understand the power at his fingertips. He was not deserving of his abilities, unlike me.
I
take what I deserve.
I stepped behind him and wrapped my arms around him, pulling the magic from his body. It was mine, all mine. I loved Jory's power most of all. Knowing the thoughts of those around me, seeing through lies and disguise. When I took his power, I became a god.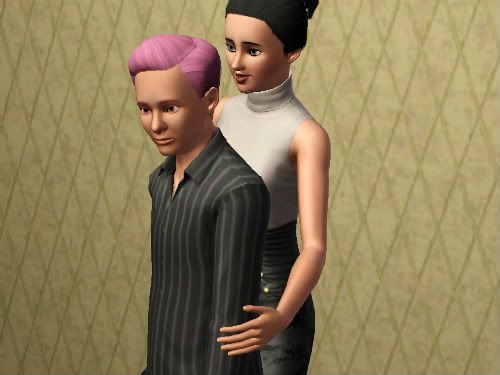 "Thank you," I said, as Jory collapsed at my feet. Spent from how quickly I had torn the magic from him. I would have taken my time, but I had to reach Bluvia's child. Jory would recover. Most likely.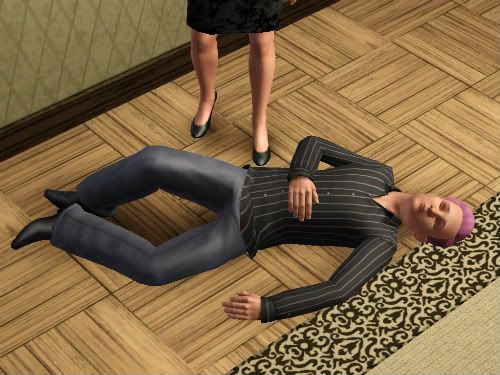 I looked down at Jory. All I could feel was the power running through my veins, natural as blood. I was beautiful. I was strong. I had the magic I was entitled to. I was at last ready to meet my granddaughter.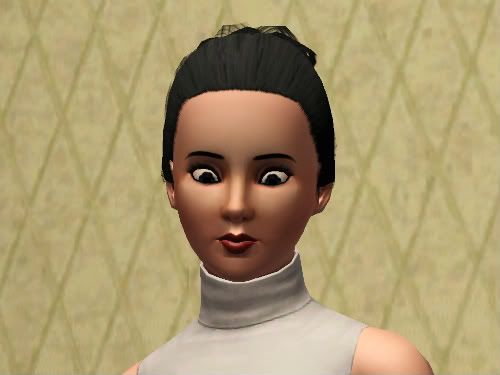 I'm very happy to say that finally the first generation is coming to a close! Thank you so much everyone for bearing with me this whole time. You've been very loyal and it's kept me going even when it's been hard to find time for the legacy.

This chapter has been a close look into the lives of Blue's children, so I urge you to think about what you learned here as you head to the heir vote. The children who are not picked won't be ignored completely, and their storylines will be settled, but think about which of these kids you want taking on the curse and fighting against their deepest weaknesses. Also vote carefully, because based on what you decide one of these children may or may not turn to Blue's mother for answers and comfort...

Here's the link to the heir vote: http://forum.thesims3.com/jforum/posts/list/0/446923.page#6660001

If you can't access the forums to vote please let me know in a comment. Thanks! :)_